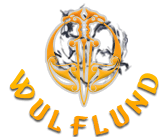 Nautical silver jewelry
The Nautilus collection of silver jewellery will excite anyone who loves the water. Fishermen will be delighted by silver fish pendants. We have a wide selection of jewellery that relates to diving, the sea (lighthouses, sea creatures, sharks) and to yachting (boats,tillers).
Silver Pendant. Material: silver (925) with Paua Shell. Weight circa 10.5 g. Size circa 4 x 6.5 cm.
Sterling Silver Pendant for Fishermen.
Material sterling silver
Size 2.3 x 3 cm
Weight 5 g
Ammonite Sterling Silver Pendant. Ammonite is an extinct cephalopod mollusk of the Permian to Cretaceous Periods. Its shell is characterized by intricate suture patterns where the septa between individual chambers join the outer shell wall. Material sterling silver Size 2.3 x 3 cm Weight 7…
Carp - silver pendant for fishermen and fisherwomen.
Material sterling silver
Size 1.5 x 3.3 cm
Silver Pendant - CATFISH.
Material sterling silver
Dimensions 2.2 x 2.8 cm
Weight 2.7 g
Compass - earrings.
Material sterling silver, amethyst
Size 1.7 cm in diameter
Weight approx. 6 g/ pair
Hei Matau or fish hook. New Zealand natives typical motif - Maori. It symbolizes strength, luck and succeed on the voyage. Traditionally are these talismans carved from whale bone. Dimensions approximately 1.4 x 3.0 cm. Weight approx 3.7 grams Material: Ag 925.