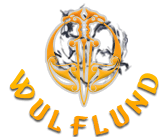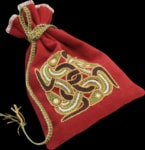 Accessories for costumes
Accessories for historical costumes and fantasy fashion.
Felt Unisex GLOVES in black and white colour.
Hand-sewn woolen viking pouch with embroidery based on Ringerike boar plaque (Norway) and hand made heddle belt for tie up. Its a practical and aesthetic part of every Viking costume as same as stylish pouch for civil life. Size: 20 x 30 cm. Material: wool, linen.
Woolen viking shoulder bag, lined with linen, decorated with viking embroidery and strap from hand made heddle belt. This bag is incredibly practical thing which you find useful not only on historical events, but also in civil life where its timeless design wouldnt stay unnoticed. All visible…
Tin button, replica of Thirty year's war button. Tin 60% tin + 40% lead. Size: 1.5 cm in a diameter.
Sterling silver replica of a viking cap end from Birka (graves 581 and 644), Sweden, the 10 th century. Material sterling silver Size 2.1 x 4.5 cm Weight 22 g
LINEN POUCH especially for herbs or mushrooms. Size approx. 11 x 16 cm.
Bronze Viking Cloak Hook Replica of an artefact found in England, dating back to the 9th century, for sewing onto the garment. Material: bronze Size approx. 1.8 x 5 cm Price is per one piece