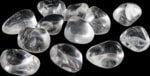 Altar tools
Altar tools - altar bells, altar cloths, altar tables and stands, altar tiles.
Crystal glass prophetic item. Will it show your future?
11 cm diameter
import: England
Hand Painted Mother Maiden & Crone GOBLET with Ivy Detailing. material artficial resin total height 20.5 cm diameter at the top 9.5 cm volume 250 ml washable stainless steel insert imported from the UK   Import: Great Britain
THE GREENMAN, chalice. Size approx. 18.0 cm. This product is made from solid resin. Imported from the UK.