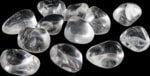 Altar tools
Altar tools - altar bells, altar cloths, altar tables and stands, altar tiles.
Crystal glass prophetic item. Will it show your future?
11 cm diameter
import: England
Altar Cloth Moon Gazing Hare.
Size: 87 cm
Designer: Lisa Parker
Imported from UK
Hand Painted Mother Maiden & Crone GOBLET with Ivy Detailing. material artficial resin total height 20.5 cm diameter at the top 9.5 cm volume 250 ml washable stainless steel insert imported from the UK   Import: Great Britain
Crystal Ball Stand - Maiden, Mother and Crone, including glass ball. The stand is hand painted. Imported from the UK. material solid resin, glass stand diameter 12 cm ball diameter 11 cm 
THE GREENMAN, chalice. Size approx. 18.0 cm. This product is made from solid resin. Imported from the UK.