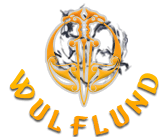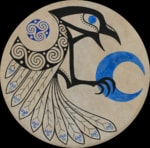 Drums, Flutes
Drums and simple whistles such as the Slavic Koncovka are among the oldest musical instruments. Humans have probably tried to win the favour of spirits by playing drums ever since they mastered this simple yet powerful instrument. Druming can help to move into an altered state of consciousness where we can access deeper wisdom. Drumming can also be understood as Mother Earth's heartbeat, a sound we can tune into in order to return ourselves to harmony. Our drums are crafted in an energetically clean place here in the Czech Republic, by artisans with a positive mind-set and good intentions. The spirit of the animal, which was not killed for its pelt, is thanked for its sacrifice with a peace offering of tobacco and sage.

Deer hide which has been only minimally processed (besides treatment against decay and pests) is stretched over a wooden frame. This leather retains the qualities of raw hide and so reacts to moisture. In conditions of greater humidity it is recommended to gently warm the drum. If the drum gets too dry and sounds too sharp rub it with a damp cloth. The drum is alive, so treat it always with respect. It will not tolerate disrespectful treatment or disinterest. Do not store in damp or dry conditions.

We also offer wind instruments made by a Slovak master whose products, according to a lot of feedback from satisfied customers, are some of the best. We have 6-hole whistles (Shepherd's pipes), koncovkas (overtone flutes), and dvojačkas (Slovak double flutes or drone flutes) and fujaras (overtone bass flute).  Most of them are made from elder wood.
Read more
$103.43
Catalogue number: DRU896
In stock
Indian Rawhide Drums, Irish Frame Drums - Bodhrans, Painted Shaman Drums, drum cases and drum beaters (tippers).

Shamanic drums are made form a wooden frame (spurce or birch) and deerskin; they feature various paiting which can be custom made.