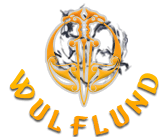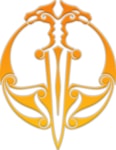 The Witcher
The Witcher 3: Wild Hunt - officially licensed merchandise.
The Witcher 3: Wild Hunt Action Figure Ciri 18 cm. Action figures Witcher, The Geralt of Rivia helped Emhyr var Emreis (using the alias 'Duny') from him being killed and lifting his curse. Duny filled with gratitude was willing to give the Witcher any reward he asked. Geralt asked for the Law of…
Witcher 3 Wild Hunt PVC Statue Geralt Manticore 20 cmStatues Witcher, The Far in the east, lay the mysterious lands of Hakland and Zerrikania. From these mystical lands come the witchers of The School of the Manticore. And from that School comes the legendary Manticore armor. Now you can add this…
Witcher.  A year after The Witcher 3: Wild Hunt game originally released, we debuted our figure of Geralt of Rivia, the monster-slaying protagonist. Back by popular demand, we are pleased to bring the start of our stunning figure line back with a new twist! This deluxe hand-painted plastic figure…
The Witcher Jigsaw Puzzle Geralt of Rivia.
Officially licensed jigsaw puzzle
500 pieces
Dimensions: 36 x 49 cm
Notebook The WITCHER 3 - Hunter's Diary
Size: 13,6 cm x 21,3 cm
Weight 348 g
A5
Ponožky Zaklínač jedna univerzální velikost odpovídající EU 41-44 materiál: 75% bavlna, 8% elastic, 14% nylon, 3% spandex oficiálně licencovaný produkt Lítý boj s vodními ježibamami a utopenci, smrduté močály a vysoké boty, to není nic příjemného pro vaše nohy. S ponožkami Zaklínač budou ale v…
Klíčenka Zaklínač (Netflix) - Škola Vlka oficiálně licencovaný produkt Pěkná klíčenka v podobě zaklínačského vlčího medailonu Geralta z Rivie podle seriálu od Netflixu. Klíčenka potěší fanoušky Zaklínače, její povrch má podobu starožitného stříbra. Šířka: 3,8 cm Váha: cca 36 g Výška: 3,8 cm
WALLET WITCHER III - On The Hunt
Size: 9 cm x 11 cm
Weight cca 60 g
Material: polyurethane
WALLET - WITCHER WILD HUNT
Size: 9,7 cm x 21,1 cm (open)
Material: 100% polyurethane
Official merch
WITCHER TALISMAN with red LED eyes
official merch
limited edition
LED eyes
chainlet included
Officially licensed Poster
Size: approx. 61 x 91 cm
Officially licensed puzzle
1000 pieces
Dimensions: 50 x 69 cm
Witcher's Medallion from the popular video game based on Andrzej Sapkowski's book. material pewter diameter approx. 5.5 cm chain length 80 cm imited edition chain and pouch included
Upscaled replica of the Witcher Geralt's Wolf Medallion menacingly detailed down to the points of the teeth! material polystone size 15 x 15 cm comes with a slot on the back to hang on a wall officially licensed