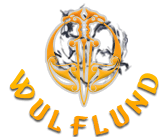 Sculptures, Garden Decor
Historical Sculptures - the material used is generally resin in the form of a cement binder. Handmade.
Works of art have been used to decorate dwellings and holy places for as long as we have been human. Sculptures made from wood or stone (statues), or reliefs showing pictures that seem to serve social or spiritual purposes arose in the world's oldest cultures, and they are some of the most valuable archaeological discoveries. Of course no noble palace or cathedral would lack ornamental statues, but even the homes of common people held treasures that bore witness to the luxurious fantasies and technical skill of craftspeople, told tales of trade and exchange, and had their magical, religious and ritual roles to play in people's lives.
Hieroglyph symbol of the Goddess Hathor, who in Egyptian religion played various roles; as a sky deity, she was the mother and consort of Horus and the Sun God Ra. material artificial stone, hand painted size 135 x 135 x 15 mm
Isis, a major Egyptian Goddess, was the divine king Osiris's consort and mother of his heir, Horus. This relief was created in the time of the 18th dynasty for Tutankhamun's tomb, Isis with her wings wide spread was to protect the pharaoh. It is now exhibited in the Egyptian Museum in Cairo. …
Tezcatlipoca was a chief Azter deity; his name is often translated as Smoking Mirror, alluding to his connection to obsidian. In Mesoamerica obsidian mirrors were used for shamanic rituals. material artificial stone size 190 x 250 x 20 mm
Aztec warriors who demonstrated the most bravery and who fought well became either Jaguar or Eagle warriors. An Eagle Aztec warrior, like the one in the relief, wore feathered helmets including an open beak. material artificial stone size 130 x 175 x 15 mm
material artificial marble
diameter 145 mm
width 10 mm
Originally work of the Danish neoclassical sculptor Bertel Thorwaldsen.
material artificial marble
diameter 140 mm
width 10 mm
Inspired by a bull's head shaped drinking vessel from Knossos, Crete, 15th century BCE, now exhibited at the Heraklion Archaeological Museum. material artificial stone hand painted size 120 x 165 x 25 mm
Wall decoration featuring Goddess Aphrodite.
material artificial stone
size 165 x 210 x 15 mm
material artificial stone with patina
size 70 x 115 x 10 mm
Hippocratic Oath as a wall decoration.
material artificial stone with patina
size 290 x 200 x 20 mm
Candle holder for a tea candle.
material artifical stone with patina
size 65 x 80 x 5 mm
The decoration is depicting the Trojan War hero Achilles, who was, according to Greek mythology, shot by an arrow in his heel, his only vulnerable spot. material artificial stone hand painted size 190 x 165 x 15 mm
Ankh, an Ancient symbol of eternal life, it also represented a heavenly perfect human who reflected a whole universum.
material artificial stone with  patina
size 75 x 165 x 10 mm
Engraved SLATE COASTER, practical, durable and elegant addition to your dining or coffee table, which will provide protection from water marks and high temperature. Foam backing. An excellent stylish gift! The photos are for illustration purposes only, this natural handmade product can vary in…
Engraved SLATE COASTER, practical, durable and elegant addition to your dining or coffee table, which will provide protection from water marks and high temperature. Foam backing. An excellent stylish gift! The photos are for illustration purposes only, this natural handmade product can vary in…
Engraved SLATE COASTER, practical, durable and elegant addition to your dining or coffee table, which will provide protection from water marks and high temperature. Foam backing. An excellent stylish gift! The photos are for illustration purposes only, this natural handmade product can vary in…
Reproduction of the carved stone sarcophagus lid from the Temple of Inscriptions. It features Pakal I, also known as Pacal the Great or Sun Shield, the head of a Maya city-state of Palenque. The lid, a unique piece of Classic Maya art, also features celestial serpant and cruciform world tree in the…
Slavic Goddess Lada Statuette, an original work of Serbian sculptor Jovan Petronijevic. part of a unique chess set inspired by Slavic mythology can be bought separately, as a beautiful and original souvenir material resin, hand painted and patinated height 10.5 cm comes in original…
Sandtone Garden Bowl and Forged Holder. Hand crafted stonemasonry from natural sandstone from the Czech Republic. Can be customized to your requirements e.g. holes for growing plants. Material sandstone Size 34 x 32 x 11 cm Height: 10 cm Weight 10 kg