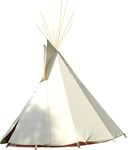 Tepee
Materials:
Cotton canvas 280 – 300g/m2 (sutiable for the warmer months)
Tarp canvas 380 – 420g/m2 (suitable all year round)
Both materials are water-resistant and antifungal, in a natural color. Can be painted for a surcharge.
You can also purchase a liner and an ozan.
Liner insulates the tipi for warmth and it is a must if you are going to make fire inside the tepee. Made up of three parts, the height when put up is 1,5-2 m. The lining is long enough to cover the entrance.
An Ozan is an interior awning that extends from the top of the tipi liner forward into the tipi. Poles are not included but you can easily make your own.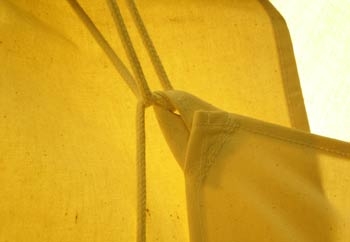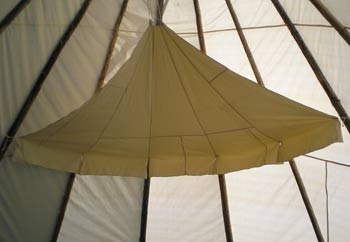 5 m height  (300g/m2). Price is without lining, ozan and painting. Orders for the custom made tepee are ACCEPTED. We will make you pricing.
Sizes are available from 5 m up tp 9 m.