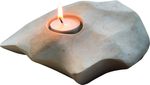 Products from stones
Products from minerals, stones, and fossils. Jewelry.
Feather agate - cut, polished geodes. These agates have cavities formed predominantly of crystal crystals, more rarely amethyst with a thin agate edge. The stones are very decorative. Country of origin: Brazil Size approx. 4 x 9 cm
Himalayas Salt packed in textile bag. Salt is intended for bath, it brings relaxation. Weight: 1 kg.
QUARTZ - Crystal bracelet.
Large crystal - tumbled stone. Size approx. 4 cm. Price is for a one piece.
FLINTSTONES for fire making. These stones are usually of Baltic Sea origin. Size approx. 3-5 cm.