Animal pendants
Pendants with animals and animal motifs. Talismans representing animals were create already by early humans in the Ice Age and very little has changed since that era. People are still fascinated by the animal kingdom and by wearing a piece of jewellry depicting a certain animal we can take on the qualities of that being: owls – wisdom, wild boar – strength, ram – pertinacity, wolf – endurance, lion – courage.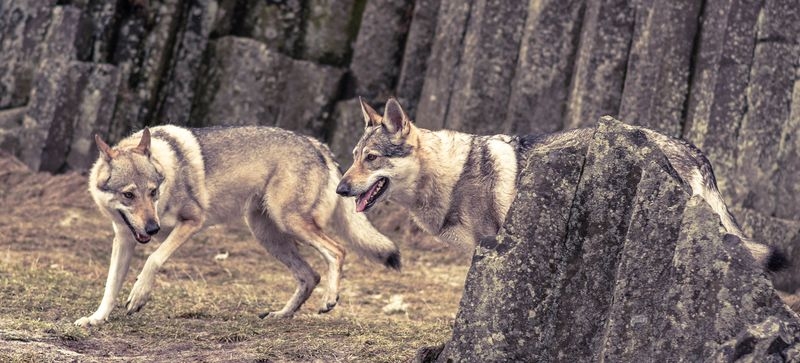 Stunning Hand Forrged Snake Pendant. Snake symbolizes eternity, awareness, intellect and transformation.
Material steel
Height 10 cm
Anti-rust coated with wax
Bronze pendant - CATFISH.
Material: bronze
Dimensions 2.2 x 2.8 cm
BISON Carved Antler Pendant.
BEAR Carved Antler Pendant.
Material: antler
Size: 3.3 x 4 cm
WOLF Carved Antler Pendant.
Materila: antler
Size: 3.9 x 5 cm
HOWLING WOLF Carved Antler Pendant.
Material: antler
Size: 3.7 x 5 cm
Great Tit Bronze Pendant.
OWL, Carved Bone Pendant. The presence of the an owl announces life transition and change, apart from wisdom, it is a symbol of intuition and the ability to see what is hidden to others. Material: buffalo bone and sterling silver Size: 3.4 x 7.5 cm
WOLF, Carved Bone Pendant. Wolf symbolizes not only independence but also a life within a family or a community and the quality of being loyal. It can be interpreted as a symbol of a fight for survival and a journey of self-discovery. A wolf howling at the moon is a powerful image, which affect us…
Forged Beetle, a unique pendant.
Owl pendant. Owl symbolizes wisdom, protection and intelligence.
Material: tin alloy
Size: 2.6 x 2.7 cm
Hidden bale on reverse
Wolf track - pendant.
Material: pewter
Size: 2 x 3,6 cm
HORSESHOE, a lucky charm bronze pendant.
Material bronze
Size 27×17 mm
Weight 2.2 g
Naturalistic and detailed pendant of Lynx. In the old Norse traditions, lynx is devoted to the Goddess Freyja, and her chariot was sometimes depicted as being pulled by a lynx. The ancient Greeks believed a lynx could see through solid objects. Hidden bale pendant. Tin alloy Size: 2 x 3 cm …
Bronze Horse pendant. Design by Kati.
Pendant of Horned owl head with BIG hypnotic eyes.
Material: bronze
Size: 3 x 3 cm
Bird Claw Shaman Pendant, massive and long original talisman of a predator claw demanding respect. Similar pendants were worn in the past but of the real thing. It was believed they provide strength and protection, and that they sharpen the senses and abilities needed for hunting and tracking. …
Bear Head Pewter Pendant.
Material: tin alloy
Size: 2.7 x 2.8 cm
Bail on reverse