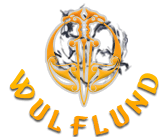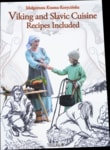 Books
Historical books, Archeology, Non-fiction, Esoteric, Shamanism.
Dark Age and Vendel ornamental designs. 111 pages.
Szczecin 2009. As an author and publisher, I would like to offer you a new book, "Viking and Slavic Ornamental Design. Graphical Catalogue with Rus Add-On." - a catalogue of 343 authentic graphic designs in 2D. Collated mainly from the Viking Age but in some cases later (C8th-C12th), they are…
Discover Slavonic mythology! Find a treasure hidden by holy men of old! Travel in time with Borek and tread mythical lands, sacred groves, wondrous places and the dark underworld. Scud the sky on the back of a proud black horse and beware of the great wild boar and the werewolves. Meet warriors…
Sequel of a popular Catalogue. After four years since the release of "Viking and Slavic Ornamental Design" volume one, the demand for our graphic collection did not decrease, subsequent editions, reprints and an English translation occurred. Historic re-enactors and enthusiasts of the Viking…
Pages: 223
Size: 140x210mm
Only in the Czech language
In Czech language.
160 x 230 mm
Pages 448
282 pictures
We are back with another volume of Viking and Slavic Ornamental Design. Nine years have passed since the original release of Volume I.In recent years, mass culture has reminded its viewers, readers, listeners and gamers of the existence of Vikings – and also Slavs. The growing importance of re…
Czech garnets (pyrope). Book about famous Bohemian minerals. Size: 170 x 240 mm, 168 pages, 315 photos.