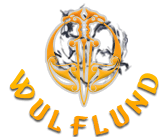 Traditional Czech ceramics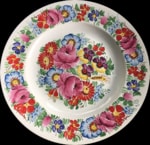 Traditional Czech ceramics
Traditional Czech porcelain: ceramics from the Sumava Mountains called "Chod ceramics." The
old Chod porcelain products feature traditional hand-painted patterns from the Chod region. We offer a wide range of products in two versions: either with black and white decorations, or other patterns upon request.
The Chodové (Chod people, which in translation means Walkers, Patrollers or Rangers) were probably originally of Sorbian origin. They have been living in the southern part Bohemia since the 13th century where they guarded the borders between Bohemia and Bavaria. The Chodové speak their own dialect of the Czech language and take pride in their heritage crafts.
Czech handpainted ceramics suitable as a gift for good luck.
Design: white glaze with floral motive
Size: 5 x 5 cm
Region: Chodsko, Bohemia
Traditional czech ceramics with white glaze and rich floral pattern.
Size: 16 cm x 9 cm
Location: Chodsko
Traditional handpainted talisman for good luck.
Size approximately: 8 x 3 x 3 cm
Origin: Czech republic, region: Chodsko
Huge ceramic mug or pot. Maybe for the biggest coffee ever.
volume: 1.4 l
height: 14.5 cm
origin: Czech republic, region: Chodsko
Ceramic vase. Ideal for summer flowers. Height 10 cm, width 14 cm. Material: ceramics and glaze.
Pen pot for pencils and pens. Height 9 cm. Material: ceramic and glaze.
Ceramic Gift Set for hot mead. Teapot, two cups and tea light candle holder for heating of mead.
Capacity of the teapot: 800 ml.
Ceramic money box - a hedgehog. Length 13 cm, height 10 cm.
Teapot. Height 9.5 cm, volume 250 ml. Material: ceramic, glaze.
Coffee mug. Volume 100 ml, height 5 cm, width 7 cm. Material: ceramic, glaze.
Medieval Goblet. The volume of 200ml, height 13.5 cm. Material: pottery, glaze.
Ceramic milk jug. Dimensions: 200 ml. Material: ceramic glaze.