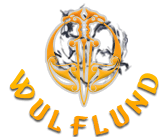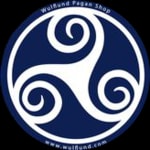 Car stickers
Car stickers - Viking, medieval, Celtic, Slavic.
Sticker with Viking Drakkar Ship.
Sticker with Viking Wolf - Fenrir.
Sticker with Slavic God - Veles.
Sticker with Viking God of Thunder - Thor.
Sticker with Slavic God of Thunder - Perun.
VALKNUT Car Sticker. The Valknut (pronounced VAL-knoot) is one of the most widely discussed yet enigmatic of all of the Norse mythological symbols. It appears on several runestones and pictorial memorial stones from the Viking Age on the Swedish island of Gotland, as well as on…
MOLON LABE, Greek Car Sticker. The meaning "come and take them", is a classical expression of defiance. According to Plutarch, Persian king Xerxes demanded that the Spartans surrender their weapons, to which Leonidas, King of Sparta, responded: "Molon labe!" 10.5 cm in diameter
TRISKELE, Celtic Car Sticker.
The Triskele is a widespread motif in the Celtic art believed to represent three realms or three parts of a whole.
BLESSED BE Wiccan Car Sticker.
MJOLLNIR - THOR'S HAMMER, Car Sticker, 10,5 cm. Thor's Hammer, or Mjöllnir, is God Thor's magical weapon. The hammer is unbreakable, it always hits the target and then comes back to the owner's hand. The hammer flies through the sky in the form of a lightning. The word Mjöllnir means "grinder or…
KOLOVRAT, Slavic Car Sticker. The Kolovrat (Kolowrat, Collowrath) symbol is in the Modern Age considered a panslavic pagan symbol of the Sun. The symbol can be found in architecture, on embroidery and pottery from the Early Slavic period in most Slavic countries. Its massive popularity today is the…
VEGVÍSIR, Viking Car Sticker. Vegvísir "That Which Shows the Way", is an icelandic magical stave intended to help the bearer find their way through rough weather. "If this sign is carried, one will never lose one's way in storms or bad weather, even when the way is not known. Measurement: 10,5 cm
S.P.Q.R., Roman Car Sticker, in Latin "Senātus Populusque Rōmānus", meaning "The Senate and People of Rome".
SHIELDMAIDEN ON BOARD, car sticker. Let the other drivers know who is behind the wheel to prevent their dissapointment later.