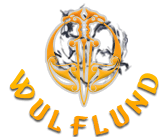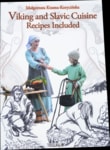 Books, Maps, Stickers
Books on the topic of history, historical maps,Car Stickers and notebooks.
Dark Age and Vendel ornamental designs. 111 pages.
Szczecin 2009. As an author and publisher, I would like to offer you a new book, "Viking and Slavic Ornamental Design. Graphical Catalogue with Rus Add-On." - a catalogue of 343 authentic graphic designs in 2D. Collated mainly from the Viking Age but in some cases later (C8th-C12th), they are…
Discover Slavonic mythology! Find a treasure hidden by holy men of old! Travel in time with Borek and tread mythical lands, sacred groves, wondrous places and the dark underworld. Scud the sky on the back of a proud black horse and beware of the great wild boar and the werewolves. Meet warriors…
Sequel of a popular Catalogue. After four years since the release of "Viking and Slavic Ornamental Design" volume one, the demand for our graphic collection did not decrease, subsequent editions, reprints and an English translation occurred. Historic re-enactors and enthusiasts of the Viking…
Pages: 223
Size: 140x210mm
Only in the Czech language
Sticker with Viking Drakkar Ship.
Sticker with Slavic God - Veles.
Sticker with Viking Wolf - Fenrir.
Sticker with Viking God of Thunder - Thor.
Sticker with Slavic God of Thunder - Perun.
VALKNUT Car Sticker. The Valknut (pronounced VAL-knoot) is one of the most widely discussed yet enigmatic of all of the Norse mythological symbols. It appears on several runestones and pictorial memorial stones from the Viking Age on the Swedish island of Gotland, as well as on…
MOLON LABE, Greek Car Sticker. The meaning "come and take them", is a classical expression of defiance. According to Plutarch, Persian king Xerxes demanded that the Spartans surrender their weapons, to which Leonidas, King of Sparta, responded: "Molon labe!" 10.5 cm in diameter
TRISKELE, Celtic Car Sticker.
The Triskele is a widespread motif in the Celtic art believed to represent three realms or three parts of a whole.
BLESSED BE Wiccan Car Sticker.
MJOLLNIR - THOR'S HAMMER, Car Sticker, 10,5 cm. Thor's Hammer, or Mjöllnir, is God Thor's magical weapon. The hammer is unbreakable, it always hits the target and then comes back to the owner's hand. The hammer flies through the sky in the form of a lightning. The word Mjöllnir means "grinder or…