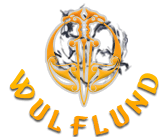 medieval and renaissance coins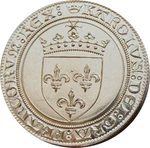 Medieval and renaissance coins
Medieval coins, Prague groschens and tolars/thalers. After the demise of the Western Roman Empire some barbarian coins were made but rarely used. On the British Isles coins were minted again in the 8th century by the archbishops of York and Canterbury. The Franks, however, were minting gold and silver denarius starting during the reign of Clovis I (481 – 511). Charles the Great established a new standard, the livre carolinienne (the modern pound), a unit of both money and weight, equal to 240 deniers. The great ruler reserved a monopoly on minting, and passed strict laws against counterfeiting. The images on both sides of these coins depict either specific rulers or Christian motifs. Coins made from gold were usually various types of ducats or sometinmes florins. Machines for coin manufacture were introduced in the 16th century. In the period of the Italian Renaissance promissory notes developed into the first European bank notes (which, of course, had already been in use in China and were reported upon by Marco Polo and other travellers).
In the Czech lands the original form of payment was some type of a scarf – 10 of them were equal to one denarius. The first minting of coins is documented in 960 (during the reign of Boleslav I.), when the "large" denarii were introduced (10th century – 1st half of the 11th century), then "small" denarii followed (2nd half of the 11th century – 1st half of the 13th century) and finally bracteates took over (the 13th century, 40 mm in diameter, approx. 1 g of silver). These coins were the first to display the Czech two-tailed lion symbol. The development of minting was connected with the rise of new cities and the opening of new silver mines. In the 13th century there were 21 official mints operating in these territories. From the 14th century to the beginning of the 16th centrury the quality of the groschens (denarius grossus) improved and the Prague groschen (grossus pragenses) was the highest quality currency in Europe at the time.
In the 14th century a day labourer might have earned 4-6 groschens per week, a carpenter 16–20. You could buy a cow for 22-55, a block of butter or cheese or a knife cost one groschen. In the 15th century an average tradesman earned two and a half groschen a day. A stone house at the Prague's Old Town Square could cost as much as 12,000 groschen, but "only" 1,200 in a side street, a wooden home was a bargain at 360. You would spend a half a groschen for a chicken and 4 for a pair of shoes.
At the beginning of the 16th century silver was discovered in Jáchymov (the Joachimsthal valley), the silver coins minted there were called thaler in German or tolar in Czech (the etymology of today's dollar). The thaler contained 30 g of silver was worth 24 Prague groschen.
A replica of Bohemian coin from the 11th-12th century.
Material: pewter
Diameter: 18 mm
Mailberg Ducat - a medieval-style coin commemorating the Order of the Maltese Knights of Mailberg in Austria. Material: massive tombak Thickness: 2 mm Diameter 26.5 mm (+1 mm) Weight approx. 8g
Set of 40 coins for young pirates. "Silver" coins depict a pirate sailing ship on the sea and a compass rose (20 pc), "gold" coins carry a pirate scull and an Aztec calendar (20 pc). Material: aluminum and brass Diameter: 25 mm Thickness: 1 mm
A Mexican treasure coin with the motif of Aztec calendar and a pirate ship. An ideal keepsake or a gift.
Material: brass
Thickness: 1.7 mm
Diameter 26 mm
Replica of Matthias Corvinus coin  - Hungarian and Croatian king (1458-1490).
Material: brass
Thickness: 1 mm
Diameter: 20 mm
Replica of a magnificent 15th century coin - the golden ECU of the French King Charles VIII (1483-1498).
Material: brass
Diameter: 31 mm
Thickness: 2 mm
DUCAT, medieval coin, brass replica. Replica of a coin from Bohemia - period of Hussite wars.
Material brass
Size 1 mm x 25,5 mm
Thaler, Joachimsthaler, Bohemia, replica. The US dolar is an Anglicised form of "thaler" (pronounced taler, with a long "a"), the name given to coins first minted in 1519 from locally mined silver in Joachimsthal in Bohemia. Today the town of Joachimsthal lies within the borders of the Czech…
Tin replica of a medieval coin from Bohemia. Size: 2 cm.
Tin replica of a medieval coin from Bohemia. Size: 3 cm.
PIPIN III. (751 - 768), tin replica of a Frankish coin. Hand casted with patina. Size: approx. 1.7 cm in a diameter.
MARIA (1342 - 1382), Denarius, tin replica of a Hungarian coin. Hand casted with patina. Size: approx. 2.8 cm in a diameter.
Matthias Corvinus (1458 - 1490), Denarius, tin replica of a Hungarian coin. Hand casted with patina. Size: approx. 2.8 cm in a diameter.
OTTO (962 - 973), tin replica of a Frankish coin. Hand casted with patina. Size: approx. 2.3 cm in a diameter.
Replicas of coins from 14th century in leather pouch. Size: 3 cm.
The Prague groschen was a silver coin that was very common throughout the Medieval Central Europe. Minting of Prague Groshen coins started around 1300 after rich silver mines had been discovered in the Kutna Hora region during the reign of the Bohemian king Wenceslas II. Because of high amount of…