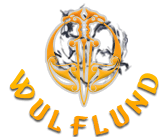 Dragon fantasy amulets
What kind of shop would we be without fantasy amulets with your favourite dragons, swords, sabres, axes, unicorns, elves, trolls and skulls? We can't even imagine!
BIRD CLAW Shaman Talisman. Massive and long original BIRD of PREY Claw Pendant demanding respect. Similar pendants were worn in the past, but of the real thing. It was believed, that such talismans give strength, provide protection and sharpen the senses and abilities needed for hunting and…
Bronze pendant of Devil Horns for fans of metal and rock music.
Size: 1,4 x 4,0 cm
Material: bronze
The DRAGON, a fiery creature, is in Slavic mythology the personification of Sun God, it has a strong conection with heavenly fire and the hearth of each home, (in Serbian folklore "a home" is called "dragon's nest"). Mythologicaly and morphologicaly the dragon is a descendant of snake, lunar form…
Bird Claw Shaman Pendant, massive and long original talisman of a predator claw demanding respect. Similar pendants were worn in the past but of the real thing. It was believed they provide strength and protection, and that they sharpen the senses and abilities needed for hunting and tracking. …
Star of Chaos - pendant.
Material bronze
Size 3 x 3 cm
Fantasy pendant of Barbaric Axe as a symbol of strength and power.
Tin alloy
Size 3.6 x 7.7 cm
Hand casted pendant - LARGE AIR DRAGON. Pendragon or Pen Draig (Pen - head, Draig - Dragon, in Welsh). The word literally means "chief dragon". Pendragon was the name of several rulers. The best known was Uther Pendragon, the legendary king of sub-Roman Britain, and the father of King Arthur.…
Draig - meaning "dragon" in Welsh. Torque (troq or torc) from Latin torques "to twist" is a common name for all rigid metal neck rings, that our ancestors had been wearing since the Bronze Age. Torcs were popular with the Romans and it is considered a typical Celtic artefact. It was a symbol of…
Fantasy Sword - Pendant (hole in the hilt) and a brooch at the same time (pin on the other side). Size: 2 x 8 cm.
Fantasy shield - hidden bale pendant and a pin. Size approx. 3 x 6 cm.
AURYN is a talisman from the novel Die Unendliche Geschicte (The Neverending Story). It also featured in the movie of the same title as a mystical necklace referenced as "The Gem - The Glory".  Material: bronze Size approx. 2 x 3 cm
Massive bronze pendant of a symbol of sex, control, transition, death/dying, passion and treachery.
Material bronze
Size approx. 3 x 4.3 cm
ROSE, bronze talisman of a symbol of love, romance and passion.
Material bronze
Size approx. 2 x 3 cm
Pendant of a Unicorn, a creature considered a symbol of purity, virginity and strength. It is usually displayed as a horse with a twisted horn on its forehead. Material bronze Size approx. 1.2 x 2.3 cm
KING OF THE SKY Large Chinese Dragon Pendant Decoration. In Chinese and East Asian culture in general the dragon is a symbol of power, strength and good luck to people who are worthy of it and excellent and outstanding people are compared to dragons. Are you worthy of your dragon? Material…
AIR DRAGON TALISMAN. Asian dragons are associated with water and air. They represent wisdom and longevity. Oriental dragons usually possess some kind of a supernatural power. Pendant is casted  from tin alloy and covered with a layer of resin Size 2.7 x 3.8 cm
TRIBAL MAORI PENDANT. It represents strength, good luck and ensure safe return from sea voyages. Size circa 2.7 x 5.0 cm. Pendant is casted (tin alloy) and covered with layer of resin.
Hand casted pendant of LARGE AIR DRAGON. Dragons mainly represent the primal forces of nature and the universe. Dragons are considered both creators and destroyers. In Scotland, the Loch Ness Monster is the primary "modern" example of a potential "water dragon". Material tin alloy coated with…
Dragon Amulet. Asian dragons are associated with water and air. They represent wisdom and longevity. Oriental dragons usually possess some kind of a supernatural power. Tin alloy Size 3.5 x 6.5 cm