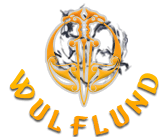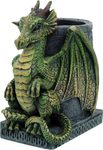 Pagan decorations
Exterior and interior accessories. Decorative items for restaurants, bars and pubs. Wooden furniture with antlers. Carved wooden period furniture.
Victor Dark Black Grotesque Gargoyle Figurine 13 cm
Weight:0.508kg
Material:Polyresin
Expertly crafted Victor will protect you from evil spirits!
Cast in high-quality resin.
Painstakingly hand-painted.
The perfect addition to any Gothic collection.
The Charmed One Box (LP) 14.5cm The Charmed One Cat Box by Lisa Parker 14.5cm Weight: 0.74kg Material: Polyresin From the magical artwork of Lisa Parker Based on her Charmed One Artwork Cast in the finest resin Lovingly hand-painted
Cthulhu (JR) 32cmJames Ryman Green Cthulhu Figurine Ornament Weight:1.975kg Material:Polyresin From the twisted mind of James Ryman. Inspired by his Cthulhu artwork. Cast in the finest resin. Expertly hand-painted.
Terminator 2 Shot Glass 7cmTerminator 2 Cyberdyne Systems Robot Android Shot Glass Weight:0.15kg Material:Resin w/stainless Steel Insert Officially licensed Terminator design. Be protected from the android menace! Cast in high-quality resin. Painstakingly hand-painted.
Espresso Cup - Elvis - Cadillac
Elvis Presley with Pink Cadillac Espresso Cup
An iconic image from the history of Elvis Presley.
Not Microwave safe.
Hand Wash Only.
Weight 0.115kg
Grasp of Darkness Gothic Ornament Gargoyle Figurine
Large Gothic Gargoyle Figurine
Cast in the finest resin
Expertly hand-painted
Size 31cm
Weight: 0,91kg
Hand carved antler (fallow) length of about 55 cm.
Hand carved antler (fallow) length of about 55 cm.
Monarch of the Glen Stags Head Goblet Wine Glass. Adorned with intricate floral detailing rising from the metallic base to the stainless-steel rim, this Goblet is the perfect addition to any wildlife collection. At the centre of the carefully sculpted stem is the head of a powerful Stag protruding…
Exclusively designed for Nemesis Now by internationally renowned Gothic and Fantasy artist James Ryman, this monstrous skull holds the spirit of Cthulhu. He is said to resemble a human octopus and stands hundreds of meters tall. With webbed human-looking arms and legs and a pair of rudimentary…
Lord of the Forest Green Dragon Goblet Gothic Wine Glass Available through Nemesis Now's wholesale giftware collection, this exquisite Dragon Goblet is perfect for any fan of these mythical beasts! The base and the stem of the Goblet form a complex root system that form the Goblet itself. Pictured…
Ruby Scale Dragon Claw Goblet. Give a gift fit for a Dragon Queen with this amazing Ruby Scale Goblet, available through Nemesis Now. Modelled on a mythical Dragon's egg, the metallic red scales overlap each other to perfectly create the cup of the goblet. Held up by a large blue Dragons claw,…
See No, Hear No, Speak No Evil Emperor Penguin Chick Figurines. Free Wise Penguins: These three baby Emperor penguins are sitting on the ground with there little claws poking out from beneath their plump bodies. One clasps their wings over their mouth, one blocks their ears, and the other covers…
Spirit of the Oak - Flowerpot.
Size: 16.7 cm
Display of natural beauty
Cast in high-quality resin
Painstakingly hand-painted
Imported from England
This Fantasy wolf Tankard is cast in the finest resin before being lovingly hand-painted. The body of this Tankard is completely black and covered in repeating Celtic knot patterns, as is the handle. Forming leaf shapes, they're reminiscent in places of Gothic church windows. The pattern is…
Dawn of the Dragon Shot Glass. This product is for ornamental use. Give a gift fit for a Dragon Queen with this amazing Dragon Egg Shot Glass, available through Nemesis Now. Modelled on a mythical Dragon's egg, the scales decrease in size as they get further to the bottom. A small claw emerges from…
Raven's Call Figurine Gothic Bird Ornament This piece looks as though it has risen from the pages of Edgar Allen Poe's poems and is available from Nemesis Now's extensive Gothic Fantasy Wholesale Giftware Collection. This black Raven menacingly sits atop a thick, moss covered branch, claws gently…
Reapers Canine. This is the canine companion of the Grim Reaper. The black pup has brown eyes with a matching brown collar, attached to the collar are small skull charms which are also attached to dog's feet. The pup wears a shroud to match that of his master. This little thing truly is Death's…
Assassin's Creed Tankard of the Brotherhood. Height: 15.5 cm Officially Licensed Assassins Creed Tankard Design based on the Iconic Hidden Blade Cast in the finest resin Expertly hand-painted Import: England  
Featuring the face of the Green Man on the lid.
Spacious yet stylish.
Size: 10 cm
Cast in high-quality resin.
Painstakingly hand-painted.
Imported from England