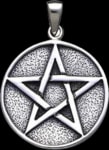 Magic
Pagan Shop, Witchcraft Shop, Occult Store.

We offer Wiccan, Magician and Witchcraft supplies such as chalices, pagan jewelry, magic crystals and gemstones, pentacles, celtic designs, herbs, magic candles, wands, runes, books of shadows, spell supplies, pentagram pendants.

Magic is tightly connected with paganism and mythology. In present times our pagan Gods are getting stronger and stronger every day - the future is Theirs!
$143.95
Catalogue number: FGJ61
In stock
$9.60
Catalogue number: RUN256
In stock
$20.26
Catalogue number: NEM5247
In stock
$6.40
Catalogue number: RUN415
In stock
$6.40
Catalogue number: RUN852
In stock
$6.40
Catalogue number: RUN7895
In stock
$6.40
Catalogue number: RUN784
In stock
$6.40
Catalogue number: RUN847
In stock
$6.40
Catalogue number: RUN748
In stock
$6.40
Catalogue number: RUN543
In stock
$6.40
Catalogue number: RUN854
In stock
$6.40
Catalogue number: RUN987
In stock
$6.40
Catalogue number: RUN745
In stock
$6.40
Catalogue number: RUN9583
In stock