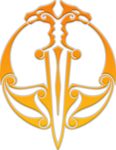 Alien
ALIEN - Merch T-Shirts, figures and other. Official license.
Supplied on backing card this metal (zinc alloy) bottle opener has magnets on the reverse so the opener can be attached to a suitable fridge door after use.
Alien - Free Hugs, black unisex T-shirt. Hugs you did not ask for.
Stock: size XL
Alien Covenant, black unisex T-shirt.
Stock: size L, XL