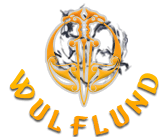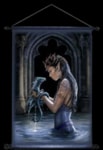 The design of the King's armour can be seen in the Gulhausen kodex.  Premysl Ottokar II (1233 – 26. August 1278) a Czech king, was also called The Iron and Golden King.  He was the Duke of Austria, Styria, Carniola and Carinthia.  He died during the Battle on the Marchfeld. Size: A3
Odin is associated with healing, death, royalty, the gallows, knowledge, battle, sorcery, poetry, frenzy, and the runic alphabet, he is the husband of the goddess Frigg. He gave one of his eyes in return for wisdom - the kowledge of runes.  Odin will fight the monstrous wolf Fenrir during the great…
Oak man in beautiful autumn colours.
OUROBOROS, or uroborus, a dragon or serpant eating its own tail, originated in ancient Egyptian iconography and was adopted as a symbol in Gnosticism and Hermeticism and mainly alchemy; a symbol of a cyclical nature of the universe. The famous ouroboros drawing from the early alchemical text, The…
Puzzle with a Czech Lion.
VELES, Slavic God. Veles (also known as Volos) is a major Slavic God of Earth, Water and the Underworld.  He is mostly associated with cattle, musicians, wealth, magic and trickery. Detailed design
AGAINST ALL. The Hussites were a protestant movement following the teachings of Czech reformer Jan Hus who was burned for this teaching by the spoiled Roman catholic church in Konstanz. After his death there was a large rebellion within the Czech lands (also in the southern parts of Poland) that…
PREPPER - Apocalypse is Coming.