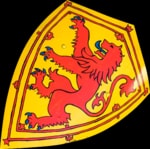 Armoury for Children
Quality equipment for the little ones. You can easily find a paper helmet for your little warrior but what about something not so common? A helmet made using similar methods as real replicas but made from aluminium–copper alloys, handcrafted in the Czech Republic.
Child Curiass. Material: iron. Manufactured in the Czech Republic.