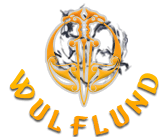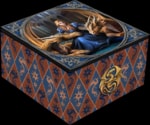 Boxes, pencil cases
Tarot card boxes, jewellery boxes, pencil cases.
Featuring the face of the Green Man on the lid.
Spacious yet stylish.
Size: 10 cm
Cast in high-quality resin.
Painstakingly hand-painted.
Imported from England
Pagan Triple Moon Goddess Box representing the cycle of life and rebirth.
Cast in high-quality resin
Painstakingly hand-painted
Diameter 9.5 cm
material polyresin
hand-painted
length 17.5 cm
weight 1.3 kg
BOX of the Brave for your precious items. material resin length 12.5 cm width 9.5 cm height 6 cm weight 500 g imported from the UK
The 3D effect adds an extra depth to the already fantastic artwork, the sturdy zip ensures that your pens and pencils will remain safe. A fantastic gift for those who want to take notes on their nocturnal skygazing. Size: 22.5 cm Imported from the UK
Mirror Box made of compisite wood, covered in a printed material featuring artwork from Anne Stokes, lined with a velvet effect material, with a mirror on the inside of the lid. size 10cm × 10cm mirror size 7cm × 7cm Imported from the UK
DRAGON SKULL, openable box. Size approx. 20 cm. This product is made from solid resin. Imported from the UK.