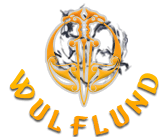 Forged products
An artistic smithworks and locksmithworks - flint and steel, jewellery (torques - see the photo), spears and javelins, billycans, horseshoes, cutlery, smith's hammers and clothes racks.
Forged shoehorn in a stylish design. Length: 62 cm.
Hand forged statue of a really disgusting spider :) Width: 20 cm. Material: steel, black anti-rust finish. Hand forged in the Czech Republic.
Hand forged beer bottle opener. Size approx. 7 x 15 cm.
Massive forged candlestick for larger candles.
Size: 8 x 8 cm, height: 15 cm, candle diameter: 4.5 cm.
Hand forged bracelet with anti-rust coating.
Medieval Skewer - hand forged
Length approx. 23 cm
Production: Arma Epona
Historical fire steel with a bronze lion. The fire steel is fully functional and made by Arma Epona forge.
Dimensions: 3.5 x 8.2 cm
Material: steel and bronze - lost wax casting
Hand forged replica of a medieval oil lamp from Kutna Hora silver mines (central Bohemia).
Old renovated horse shoe. Every horseshoe is a different.
Original handmade door knocker in the form of Mjöllnir and a Viking shield. We also produce and supply with two nails.
Shield diameter: 13 cm
Height: 20 cm
Production: Arma Epona forge
Hand forged and functional firesteel.
Forged candlestick on a larger candle.
Size: 9.5 x 4.5 cm, height: 18 cm, candle diameter: 4.5 cm.
Hand-forged Iron Candle Tealight Holder. material iron length 10 cm width 4.5 cm height 14 cm for candle diameter 3.5 cm The photographs are for illustration purpose only. Our products are hand made and as such they may differ in their appearance and dimensions. Please contact us if you would…
ANVIL Sterling SILVER 3D Pendant for blacksmiths and fans of this ancient craft, cast as a whole. Material sterling silver Size 1.1 x 2 cm Weight 6.8 g
This hand-forged iron fork is inspired by a find from a famous Celtic locality – oppidum Zavist near Prague. Ideal in the combination with Celtic knives.
Skilfully Hand Braided and Hand Forged Large STEEL TORQUES. Torque (troq or torc), from Latin torques - to twist, is a common name for all rigid metal neck rings, that our ancestors had been wearing since the Bronze Age. Torcs were popular with the Romans and it is considered a typical Celtic…
Portable fireplace consisting of two parts - the fireplace itself with two handles and the base. The fireplace has holes in it for water drainage. The fireplace is intended for outdoor use only and is easy to carry. Diameter: 60 cm Base height: 39 cm Overall height with fireplace: 48 cm Production…
Forged Adjustable Pot Hanger With Trammel Hook with a forged sculpture of a dragon.
Basic length: 81 cm
In extended condition: 131 cm
Made by Arma Epona smithy
Size: 80 cm in diameter.
Height: 130 cm.