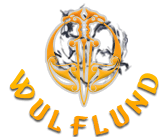 COMET - TRELLIS Forged Garden Décor
Hook for Cauldron and Chain
Troll Cross Bottle Opener.
Medieval Cauldron Tripod, forged.
Forged Iron Shoehorn with Hook and Wooden Handle.
Hand forged bottle opener.
Forged wine corkscrew crafted by Czech blacksmiths for all wine lovers and wine buffs.
Forged Metal Wine Corkscrew with Wooden Grip crafted by Czech blacksmiths for all wine lovers and wine buffs.
Material: iron, wood
Size: 10.5 x 11.5 cm
One Metal Forged Dice.
size 1.2 x 1.2 cm
you can also order a leather cup for throwing the dice
dice are handmade so the size and the colour of piece may vary
Hand forged Serpent figurine. You can use it for example as a paperweight.
Forged Horseshoe Lucky Charm, wall decoration.
Northern Red Oak LEAF Forged BOWL.
So called Troll Cross is a strong protective symbol of the old Scandinavian folklore. It should protect you against trolls and other creatures that lurk in the forest. This pendant protects the wearer against evil in general - protects people, animals and homes.The wall plaque is based on the…
Forged Hook for a variety of uses. Height: 18 cm.
Viking oil lamp, type Oseberg. Inspiration: oil lamp exhibited in Kulturhistorisk Museum, Norway.
Set of six forged dice (1.2 x 1.2 cm), the leather cup: height: 11.5 cm.
Hand forged candlestick on a tealight.
Size: about 9 x 4.5 cm, height: 3.5 cm, candle diameter 3.5 cm.
Hand forged candleholder.
Diameter: 10 cm, height: about 5 cm, diameter candles: about 6 cm.
Hand forged statue of a really disgusting spider :) Width: 20 cm. Material: steel (black anti-rust finish) and glass. Hand forged in the Czech Republic.