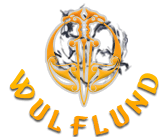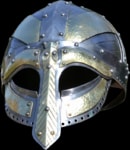 Helmets
Historical Helmets - Celtic Helmets (Iron Age Helmets), Roman and Greek Helmets, Viking and Norman Helmets, Medieval Helmets (sallets, pig face basinet helmets, visor helmets, pot helmets etc), Hussar Helmets (Winged Hussars of Poland), Japanese Helmets, helmets with riveted chainmail aventails and more.
Helmets are usually made of sheet steel with a thickness of 1.0mm, 1.5mm or 2 mm plate. 80% of the population fits into the periphery 58cm to 60 cm head circumference, but we attempt to maintain a healthy stock of all sizes of all helmets. Helmets are made to order, so take advantage of this option and let us know your head dimensions, in accordance with the figure. Always include the exact circumference of your head and information about what you will wear underneath the helmet (eg. padded cap). If you do not already own padding, we can recommend a padded arming cap to order from our menu.
Helmets require similar care as swords, chainmail etc. After battle keep them in a dry area and keep lightly oiled.
Universal buckle for your armour, bags, bracers, scabbards etc.
Material: zinc alloy
Size: 2.5 x 3.5 cm
For belts 2.0 cm wide
Hand made great helmet with brass. Partially blackened.
Material 1.5 mm thick steel plate
Fantasy helmet in a viking style with brass. A unique design and a high quality product of Czech armourers.
Hand made viking helmet for re-enactors.   Double protection of the top of the helmet Face is decorated Material thickness 1.5 mm Always use a lining
Hand made norman helmet for re-enactors.   Double protection of the top of the helmet Face is decorated by brass Thickess 2.0 mm - better protection in tougher re-enactment fights Always use a lining
Hand made norman helmet for re-enactors.   Double protection of the top of the helmet Face decorated by brass Helmet thickess 2.0 mm - better protection in tough re-enactment fights Always use a lining
Hand made norman helmet for re-enactment. Double protection of the top of the helmet Decorated by hammering Helmet thickess 2.0 mm - better protection in re-enactment fights Always use a lining
Hand Made Viking Helmet for re-enactor's and collectors featuring double protection of the top of the helmet and decorated face as well as: raised edges for eyes for better deflection of strokes convex nasal and frontal head stripe parts of helmet (fields) are tempered and hardened  helmet…
Hand made viking helmet for re-enactor's and collectors. Double protection of the top of the helmet. Decorated face. This helmet features: raised edges of eyes for better deflection of strokes convex nasal and frontal head stripe parts of helmet (fields) are tempered and hardened  helmet is…
Hand Made Viking Helmet with Riveted Aventail for Reenactors. Suitable for training purposes as the helmet features good protection in tougher reenactment fights. material thickness 2 mm double protection of the top of the helmet decorated face by hammering riveted chainmail, length 20 cm,…
Material: 1.5 mm iron plate
Hand made viking helmet for re-enactment and training. Manufactured by Wulflund. Double protection of the top of the helmet Material thickness 2 mm Aventail length 20 cm, riveted chains 8 mm in diameter, 1.2 mm thickess wire, round cross section Always use a padded lining
Hand Made Viking Helmet for Reenactors.   Double protection of the top of the helmet Face decorated by hammering Material thickness 1.5 mm for decoration, Theatre; 2 mm for reenactment Always use a lining Can be supplied with Reivetted Chainmail and lining for extra surcharge
Hand Made Viking Helmet with Matt Finish for Reenactment and Collectors. Double protection of the top of the helmet Material thickness 1.5 mm for decoration, theatre; 2 mm for reenactment Always use a lining
Hand made viking helmet for re-enactors.   Double protection of the top of the helmet Face decorated Material thickness 1.5 mm for decoration and theatre, or 2.0 mm for re-enactment Always use a lining
Hand made viking helmet for the re-enactment. Double protection of the top of the helmet Face is decorated with hammering Material thickness 1.5 mm for decoration and theatre, 2.0 mm for re-enactment Always use a lining
Baldur Hand Made VIKING HELMET with Brass Decorated Face for Reenactors and Collectors.  Double protection of the top of the helmet Decorated face Material thickness 1.5 mm for decoration, theatre; 2 mm for reenactment Always use a lining
Hand made viking helmet for re-enactors. Double protection of the top of the helmet Face decorated Material thickness 1.5 mm for decoration and theatre, or 2.0 mm for re-enactment Always use a lining
Hand made viking helmet for re-enactor's and collectors. Double protection of the top of the helmet. Decorated face. This helmet features: raised edges of eyes for better deflection of strokes convex nasal and frontal head stripe parts of helmet (fields) are tempered and hardened  helmet is…
Hand made viking helmet for re-enactors.   Double protection of the top of the helmet Face decorated Material thickness either 1.5mm for decoration or theatre role play, or 2.0 mm  for re-enactment Always use a lining