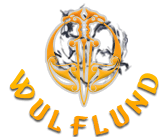 Bronze historical jewels
Replicas made primarily based upon historical jewellery. We offer pendants, earrings, ancient and medieval rings, and bronze brooches. You may also be interested in replicas of the pins or brooches used by the ancient Romans and Britons to hold their garments together, the fibula / fibulae / penannular brooch. We manufacture these pieces using the same techniques as our ancestors - the lost wax casting method. You can take a look at some samples of our work (Gormelia - jewellry).
Naturalistic and stylish BRONZE Norse WOLF Pendant as a symbol of strength, endurance and freedom. Material: bronze Size: 2.2 x 4 cm Weight: 14 g
Knotted Celtic Tree of Life Pendant. The branches and roots of this Tree form a never ending circle without the beginning or the end. Material: bronze Diameter: 3 cm
Bronze Thor´s Hammer Replica, the original Viking pendant dating back to cca 1000 CE was found in the locality of Romersdal on the island of Bornholm, Denmark. It is exhibited at the National Museum in Copenhagen. Material bronze Size 3.7 x 4 cm Manufactured by Wulflund
Valknut - bronze viking pendant. The Valknut (pronounced "VAL-knoot") is one of the most widely discussed yet enigmatic of all of the Norse mythological symbols. It appears on several runestones and pictorial memorial stones from the Viking Age on the Swedish island of Gotland, as well as on…
Our Seated THOR Pendant was originally a Thor's bronze figure, 6.4 cm high, seated on the throne and holding Thor's hammer, found near the area of Akureyri, Iceland, cca 1 000 CE. The figure is now exhibited at the National Museum in Reykjavik. The chain or cord is led through under Thor's head. …
Bronze Crow Pendant with a Newgrange spiral. Celtic Godesses Badb, Macha and Nemain are associated with crows and ravens, as well as with Nantosuelta, the Gaulish Water and Healing Goddess. Newgrange in Ireland is over 5.000 years old prehistoric monument North of Dublin, that predates the…
An excellent reproduction of Raven Head Thor Hammer found in Kabara, province of Scania, Sweden. Original model was made by filigree and granulation. Thor's Hammer, or Mjöllnir, is God Thor's magical weapon. The hammer is unbreakable, it always hits the target and then comes back to the owner's…
CZECH LION Large Bronze Pendant, the symbol of the double-tailed lion is the old heradlic symbol of Bohemia. The facial expression of this lion is not of a mute national symbol, it overflows with pride, fighting spirit and a proper portion of anger. Today the state may not be in an optimum…
Fenrir the Viking Wolf PENDANT as a symbol of strength, endurance and freedom. The design is inspired by the Borre Viking art style (named after the locality in Norway, 9th-10th century). The fate of this mythological wolf is to fight with Odin during Ragnarök. One of our most distinguished…
Slavic Lunitsa Pendant Replica from the time of the Great Moravian Empire (9th century CE). The original was found near Stare Mesto, Czech Republic. Lunitsa (Little moon), also known as Lunula or Luneta, is a female symbol of fertility, good fortune and a happy life, Slavic and Viking ladies…
Reproduction of Iron Age Pendant, practically unknown as the original, from cca the 1st century BCE, is owned by a private collector. Exceptional piece of art that combines trislele (three realms) with feminine lunulae symbols. The original was found probably somewhere on continental Europe …
Ursus Bear Head Bronze PENDANT.
Material: bronze
Size: 2.7 x 2.8 cm
Weight: 7 g
Beautiful detailed bronze pendant Flying Crow. Crows are black phantoms of the sky, they have alway played a prominent role in many European cultures and mythologies. Vikings associate them with the God Odin. According to Druid tradition they are believed to bring on new changes, death to one phase…
Bronze Thor's Hammer NECKLACE. The hammer is crafted in the Oseberg Viking art style known from a large burial mound at the Oseberg farm near Tønsberg in Vestfold County, Norway. The head on the top of the hammer is inspired by the dragon head on the bow of the Oseberg Drakkar ship. This hammer…
Lost wax casted replica of Viking Bronze Buckle. Inspired by a buckle found in Norway dating back to the 10th century, crafted in the Borre Viking art style.  Material: bronze. Size: 2.9 x 3.4 cm For belts 1.5 cm wide Weight: 20 g
Lime (Linden) Leaves as a bronze pendant. The tree has become an official panslavic symbol at the Panslavic gathering in Prague in 1848.   Material: bronze Size: 3.6 x 5 cm Bail on the reverse
Thor's Hammer - a bronze replica of a hammer from Romersdal, Denmark, which is exhibited at the Danish National Museum in Copenhagen. Thor's Hammer, or Mjöllnir, is God Thor's magical weapon. The hammer is unbreakable, it always hits the target and then comes back to the owner's hand. The hammer…
Exclusive Bronze Battersea Pendant inspired by ornaments on the Celtic Battersea shield (the river Thames, London). The Battersea Shield is one of the most significant Celtic art artefacts found in Britain. It is a bronze covering of originally a wooden shield, decorated in La Téne style. Looks…
Bronze Taranis Wheel Pendant Replica of a Taranis wheel found in a Celtic settlement known as Stradonice Oppidum, SW of Prague, the Czech Republic. Taranis, one of the most powerful Celtic Gods, is associated with the natural forces such as the wind and lightning. Unusual pendants…
Celtic Boar Pendant Replica of an artefact from Galia (Joeuvres, France), the 1st century BCE. Boar in Celtic culture represents strength of a man and a warrior, it is one of the forrest spirits. Material bronze Size 2.4 x 4cm