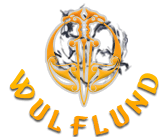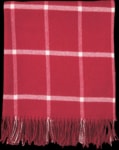 Woolen blankets
Our textiles come from the slopes of the Rhodope Mountains in Bulgaria, a land deeply-rooted in mythology and once the very center of ancient Thracian culture. The soil here was once home to the likes of Orpheus, the most celebrated poet and music-maker of all time. Some 25 centuries later, inhabitants of today's Rhodope region are proud not only of the Thracian temple ruins that still remain on their mountain peaks, but of the textile tradition which is still alive. Today's Bulgarians have continued to evolve the ancient art of wool weaving, handing down the craft from generation to generation.

It's no coincidence that wool has long been the favorite textile in the Rhodopes. Ideal for the local climate, it keeps its people warm in the winter and cool in the summer. It also has a wide range of exterior and interior uses. Our wool comes exclusively from local shepherds, preserving its natural qualities, and is spun by Rhodopian manufacturers who are mindful of the environment while using traditional techniques. These modern-day weavers have the finest of local wool at their fingertips, as well as a wealth of expertise and tradition. Shaped by the influence of many cultures that have passed through this Balkan region, the variations of pattern and color we have to offer are as varied as the Bulgarian land itself. Try one for yourself and you will not be disappointed.
Unfortunately, there are no products in this category.