SHAMAN INDIAN DRUM, SPIRIT OF THE BISON 40 cm
A handpainted shamanic frame drum with a bison drawing. The bison spirit will pass on a prayer for a successful hunt, wealth and prosperity. Simple yet very powerful instrument.
We can also deliver drums in the sizes 30 cm and 50 cm. You can order a textile case and a beater.
Material: spruce wood and deer skin
Diameter: 40 cm
Height: 8 cm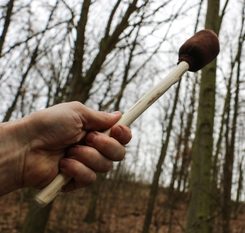 $15.99
Catalogue number: DRU03
In stock
Related products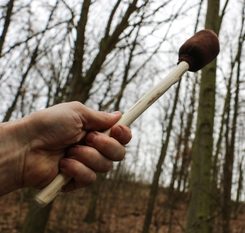 $15.99
Catalogue number: DRU03
In stock