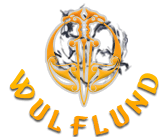 Frame Drum, the middle-sized version of this simple but powerful instrument. You can order a textile case and a beater as well.
Material: wood and goat skin
Diameter: 40 cm
The Thunderbird is a legendary creature in certain North American indigenous peoples' history and culture. It is considered a supernatural being of power and strength. It is especially important, and frequently depicted, in the art, songs and oral histories of many Pacific Northwest Coast cultures.…
HAWK, forged tomahawk.
Length: 53 cm
Head length: 17.5 cm
Length of blade: 5.6 cm
Sharpness: sharp
COUGAR, forged tomahawk.
Length: 46 cm
Head length: 15 cm
Length of blade: 5.5 cm
Sharpness: sharp
COYOTE, forged tomahawk.
Length: 54 cm
Head length: 16.5 cm
Length of blade: 6 cm
Sharpness: sharp
Spear Pendant in the style of paleolithic or Indian spears.
Material: bronze
Size: 1.6 x 3.9 cm
Tezcatlipoca was a chief Azter deity; his name is often translated as Smoking Mirror, alluding to his connection to obsidian. In Mesoamerica obsidian mirrors were used for shamanic rituals. material artificial stone size 190 x 250 x 20 mm
Aztec warriors who demonstrated the most bravery and who fought well became either Jaguar or Eagle warriors. An Eagle Aztec warrior, like the one in the relief, wore feathered helmets including an open beak. material artificial stone size 130 x 175 x 15 mm
Xipe-Totec is the God of the Aztec nation. Material: artificial stone. Size: 50 × 90 × 25 mm.
Wall plaque shows the appearance of the Aztec God Quetzalcoatl, who was worshiped as the giver of civilization and the great king, ruling in ancient times, when the nation brought a lot of knowledge and practical skills. According to the myth, thanks to its nobility was able to join his snake form…
This huge statue is a remnant of the Olmec culture operating in the later Maya civilization. Original head was created around 1000 BCE. Some of them were higher than 3.5 m. Original head is now located in the La Venta park in the south of Mexico. Size: 95 × 120 × 95 mm. Material: artificial stone.
Talisman - Aztec calendar. Pendant is additionally provided with a thin layer of resin, which largely prevents the oxidizing of the metallic constituents of the amulet.
Material tin alloy
2.8 cm in diameter
Handpainted Frame Drum crafted from high quality deerskin on spruce frame make a simple yet powerful tool. The wolf paw print surrounded by eagle feathers represent honor and protection. Material: spruce wood and deer skin Beater: willow wood, leather Case: tent canvas Diameter: 40 cm Height:…
Handpainted Frame Drum crafted in the style of the Native Americans. Simple yet very powerful instrument. The drawing of the wolf prints towads all four directions together with the stars are intended to bring the owner good fortune and protection of the Wolf Spirit. Material: spruce wood…
A handpainted shamanic frame drum. A high quality deerskin lends this drum a great sound. The central red circle represents a unity of all being, the four dragonflies aiming towards the centre spread a protective cloak over the owner of the drum. We also sell drums in the sizes of 30 cm and 50 cm…
A handmade and handpainted shaman drum featuring a Celtic knot. A high quality deerskin lends this drum a great sound. Simple yet very powerful instrument. Material: spruce wood and deer skin Diameter: 40 cm Height: 8 cm
A handmade and handpainted shaman drum of the Native Americans (Indians). Simple yet very powerful instrument. One half represents the stars in the night sky and the Universe itself, the second half shows the tracks of a Bison on the Mother Earth, a unity of the World. Material: spruce wood…
Handpainted Frame Drum crafted from high quality deerskin on spruce frame make a simple yet powerful tool, intended to help you connect with the spiritual realm.  The thunderbird soaring over the night sky is here to deliver your wishes to the Higher Beings. Material: spruce wood and deer skin …
A handpainted shamanic frame drum in the style the Native Americans. A high quality deerskin lends this drum a great sound. A simple yet beautiful instrument. The wolf prints divide the surface of the drum into two parts, the world of men and the other world. A beast on one side is conveying a…