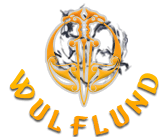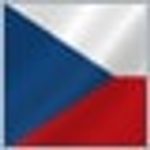 A strong, massive Celtic long knife, which is based on Celtic knives. We adapted it with its parameters so that it can be used for bushcraft. It is a reliable helper in the forest made of one piece of spring steel. He is not a little knife, he is a real friend during your wanderings through the…
SKÅL Viking Drinking carved horn. The inside surface has been treated with a special colourless food-safe lacquer.
FENRIR, VIKING WOLF, T-shirt.
Detailed design
Quality print
Gildan T-shirt (US company)
Printed in the Czech Republic
Viking Cup, replica of a find from Sweden's Birka (9th century).
Height: 13.5 cm
Made in a Czech family glassworks
Big silver TREE OF LIFE - Oak. The roots connect us with our ancestors, the leaves are the lungs of the Earth and mean life. Acorns are the future and our children. The design was created by the South Bohemian artist Kati. Dimensions: 4.5 x 5 cm Weight: 25g Material: sterling silver Stone: Czech…
Viking or Slavic Axe - a sharp axe forged from a single piece of iron with a gradual wedge shape from the shaft to the blade. Head length: 18.5 cm Blade width: 16.5 cm Wooden shaft: 80 cm Sharp edge Made in the Czech Republic
Slavic Wolf, Czech-Serbian cooperation. The author of the design is Saša Ristic.
Ко се с' вуком качи, добије цео чопор!
Who mess with the Wolf, gets the whole Pack!
Material: bronze
Size: 3.4 cm
In Norse mythology, Freyja is a Goddess associated with love, beauty, fertility, sex, war, gold, and seiðr. She owns the necklace Brísingamen, rides a chariot pulled by two cats, is accompanied by the boar Hildisvíni, and possesses a cloak of falcon feathers. Material: sterling silver Size: 42 x…
Hand Forged Early Medieval SEAX. This kind of weapon/tool was used during the Viking and Anglo-Saxon Age as a weapon and as an everyday tool. We manufactured this knife sharp for use in the outdoors. Material: 54SiCr6 high carbon spring steel, wood Overall length: 34 cm Blade width: 55 cm Blade…
Leather HAIR CLIP hand crafted.
Material: cowhide, wood
Size: 6 x 17 cm
Moldavite is a green meteorite glass that was formed during a meteorite impact 14.5 mil. years ago in the area of Nördlinger (Bavaria, Germany) where the crater of Ries was formed (24 km in diameter). It is supposed that the meteorite was 1 km in diameter. The impact caused melting of sedimentary…
Glass locket with moldavites with a chain. Moldavite is a green meteorite glass that was formed during a meteorite impact 14.5 mil. years ago in the area of Nördlinger (Bavaria, Germany) where the crater of Ries was formed (24 km in diameter). It is supposed that the meteorite was 1 km in diameter.…
VALASKA/The Wallachian, forged Carpathian Axe. The Wallachian is a shepherd's ax, which is an integral part of the Wallachians. It had and still has a truly universal use. It is mainly used as: Personal, hunting and throwing weapon Travel staff As an attribute of arms dance and part of the costume…
Big TREE OF LIFE - Oak. The roots connect us with our ancestors, the leaves are the lungs of the Earth and mean life. Acorns are the future and our Children. The design was created by the South Bohemian artist Kati. Dimensions: 4.5 cm Material: bronze Made by Wulflund, Czech Republic
Big TREE OF LIFE - Oak. The roots connect us with our ancestors, the leaves are the lungs of the Earth and mean life. Acorns are the future and our children. The design was created by the South Bohemian artist Kati. Dimensions: 4.5 x 5 cm Material: bronze Made by Wulflund, Czech Republic
LUCIEN, medieval leather shoes
Big silver TREE OF LIFE - Oak. The roots connect us with our ancestors, the leaves are the lungs of the Earth and mean life. Acorns are the future and our children. The design was created by the South Bohemian artist Kati. Dimensions: 4.5 x 5 cm Weight: 25g Material: sterling silver Made by…
Tafl or Hneftafl is a Viking Board Game for two players.  Tafl simulates a viking raid. Four viking drakkars as attackers fight against the king and his  guard - defenders.  Material: leather and zinc Size: 24 x 24 cm 37 stones from zinc Designed by Katien, Bohemia Hnefatafl is the name of a game…
Tafl or Hneftafl is a Viking Board Game for two players.  Tafl simulates a viking raid. Four viking drakkars as attackers fight against the king and his  guard - defenders.  Material: wood and zinc Size: 24 x 24 cm 37 stones from zinc Designed by Katien, Bohemia Hnefatafl is the name of a game…
Ægishjálmur (Helm of Awe or Helm of Terror) is one of the Icelandic magical symbols. It is believed to possess powerful qualities of protection against evil or injustice. It was used by warriors to induce fear in their enemies' hearts and to prevail in battle. Zinc alloy, patinated Size 2.8 cm …