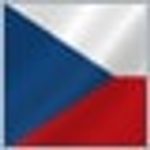 This roman phallic pendant is crafted on the basis of an artefact discovered in Rome (2nd-3rd century). These pendants were widespread in the whole Roman Empire with the largest collection found in the Roman settlement Camulodunum (now in England). This is a fairly universal amulet protecting the…
Leather Sheath for Medieval Swords. We will custom make a sheath for your own sword, please see the picture at the begining of this catergory for the required measurements  craft this sheath to fit one of our swords
Decorated Leather Sheath for Viking Swords. We will- custom make a sheath for your own sword, please see the picture at the begining of this catergory for the required measurements  craft this sheath to fit one of our swords
Polished large cow signal horn. Product includes luxury leather holder with a shoulder strap.
Hand made leather bag with vendel ornaments.
Dimensions: 17 x 19 cm x 4 cm.
Vendel warrior - drinking horn. Carved ornaments are inspired by findings from Valsgärde grave, Sweden. The inside surface has been treated with a special colourless food-safe lacquer.
Viking crow - a drinking horn. The carved ornaments are inspired by archeological findings from Gnezdovo, Russia. The horn is polished and treated with a food safe lacquer. Material: cow horn Volume: approx. 0.4 l You can also order a forged stand for this horn.
Viking leather shoes with rubber soles to reduce the risk of slipping. Antler buttons. Made in Czech Republic.
Woolen viking tunic decorated with embroidery regarding design from Gotland (Sweden). You can close up the slit at the neck with brass clasp, which looks nice and you will find it handy during winter. All visible stitches are hand sewn with linen thread. We are suppliing the tunic in sizes: S, M, L…
Woolen viking pants, exact reconstruction of pants found in Birka (Sweden), used mainly by Swedish vikings called Varangians in the East. The amount of woolen cloth used reflects something about wealth of their owner. These trousers offer very comfortable wearing. All visible stitches are hand sewn…
Hand Forged Medieval Bearded Axe featuring:  material high carbon spring steel blade, wooden shaft, leather BLUNT/SHARP blade with round edge case hardened for re-enactment practice size of head 16 x 19 cm shaft approx. 55 cm long excellent product of Arma Epona smithy (Czech Republic) you can buy…
Forged shoehorn in a stylish design. Length: 45 cm.
Reproduction of a Celtic sword with an anthropoid hilt, discovered in 1902 at North Grimston, Ryedale district, North Yorkshire, UK. The sword was found in the grave of a Celtic warrior, along with a shield, a second sword, and a joint of pork (Hull and East Riding Museum). Decorative sword…
Celtic SWORD or DAGGER Reproduction with Human Body Shaped Bronze Hilt. The original artefact was discovered in 1902 at North Grimston, North Yorkshire, UK, in the grave of a Celtic warrior, along with a shield, a second sword, and a joint of pork. Material: bronze, 54SiCr6 steel Overall length:…
Leather Viking High Shoes with antler buttons manufactured by a local well-known Czech shoemaker of historical shoes, the shoes are popular at historical markets in France, Germany, Austria, Holland. upper - 2.5-3.5 mm (depending on the shoe size) thick vegetable tanned cowhide hand dyed insole …
Symbol of Lunitsa (or Lunula - little moon) is a female symbol. Such jewels were worn by Slavic and Viking women. It is a symbol of fertility, good luck and a happy life.  Material: sterling silver Size: 3 x 3.6 cm
Hand Forged Celtic Knife with Decorated Leather Sheath inspired by Celtic artefacts from European Iron Age settlements - oppida. Hand forged in Bohemia (land of Boii tribes) by Wulfllund. material: spring steel 54SiCr6, high quality cowhide overall length: 30 cm blade: 16 cm blade thickness: 4 mm…
Hand forged statue of a really disgusting spider :) Width: 20 cm. Material: steel, black anti-rust finish. Hand forged in the Czech Republic.
Medieval Dagger made of quality high carbon spring steel. material 54SiCr6 steel case hardened 52-53 HRC overall length 33.5 cm blade 21 cm blade is blunt, we can deliver sharp on request manufactured by Wulflund
Medieval Dagger with Pommel and Leather Hilt. material high carbon spring steel 54SiCr6, leather case hardened to 52-53 HRC overall length 33.5 cm blade 21 cm BLUNT blade, we can deliver SHARP on request manufactured by Wulflund