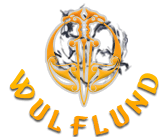 earrings - historical jewelry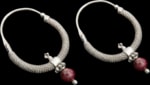 Earrings - historical jewelry
Sterling silver medieval earrings inspired by the Viking and Slavic art style. Material sterling silver Size 1.5 cm in diameter Weight 4 g per pair
Silver Slavic earrings inspired by an art style of the Moravia Magna Empire (9th century). These earrings can also be worn as a set with our Lunitsa necklace. Symbol of Lunitsa (or Lunula - little moon) is a female symbol. Such jewels were worn by Slavic and Viking women. It is a symbol of…
Silver Slavic earrings inspired by an art style of the Moravia Magna Empire (9th century) and the symbolism of Lada, the Slavic Goddess of harmony, merriment, youth, love and beauty. These earrings can be also used in a set with our Lada necklace. Material sterling silver Size 1.5 x 3.5 (4.7 cm…
ROMAN Empire EARRINGS Replica from the 3rd-4th century.
Material sterling silver
Size approx. 3.6 cm
Weight approx. 5.4 g/pair
A pair of silver earrings. A necklace from Visby, Gotland, Sweden (approx. 1000 CE) served as an inspiration for this beautiful piece of craftsmanship. These earrings are one of our most prestigious products. Each crystal ball is fitted with a silver belt with cast granulation. We have selected the…
Exceptional silver earrings after the style of the Great Moravian Empire - European Dark Age. Symbol of Lunitsa (or Lunula - little moon) is a typical female symbol which was worn by Slavic and Viking women. It is a symbol of fertility, good luck and a happy life. Material sterling silver Size…
An EAR CUFF EARRING inspired by a Slavic artefact. Price per one piece.
Material sterling silver
Size 1.7 cm inner diameter
Weight approx. 2.9 g
Materials: turquoise and sterling silver