Celtic Warrior, Prince of Glauberg, silver pendant
A Celtic Warrior silver Pendant of a so-called "Prince of Glauberg". Originally it is a sandstone statue of a Celtic ruler (Glauberg, Germany). He is depicted with a mail tunic, a shield and a sword. He also wears a moustache.
This German region is known for its archaeological finds, including Celtic burials (1st Century BCE). Original statue is on display in the World of the Celts at the Glauberg Museum.
Material: sterling silver
Weight: 8 g
Made by the lost wax casting method
Manufactured in Bohemia (land of Boii tribes), the Czech Republic
Related products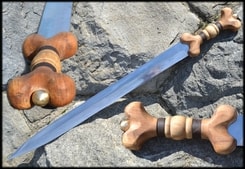 $421.18
Catalogue number: ASW27
4 weeks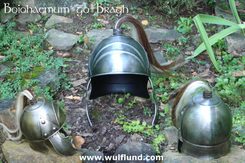 $367.87
Catalogue number: HRC07
3-4 weeks