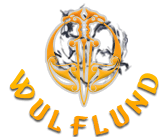 Elforyn Super Tusk the closest material to ever replicate genuine elephant ivory.
We have paid attention to excellent technical and mechanical properties during the development of the newest high-quality ivory substitute Elforyn Super Tusk. As well as an unique similarity to real ivory. An unbelievable imitation of the color, grain and "Schreger lines". The structures are visible even in the smallest applications and create a peerless look on each product.
The essential characteristics of Elforyn Super Tusk are:
excellent mechanical machinability i.e. for drilling, milling, grinding and polishing,
minimum breakage risk due to high coefficient of elasticity and high elongation,
high-quality surface due to high surface hardness and minimal abrasion losses,
resistant to all conventional substances such as cleaning agents, oils, greases, weak / medium acids and bases,
very low water absorption (hydrolysis resistant),
possibility of thermal moulding in boiling water,
can be polished or lacquer coated to manufacture polished or matt surfaces,
can create light-transparent and fluorescent effects,
pleasant to the touch due to good thermal properties,
an unbelievable imitation of the color, grain and "Schreger lines".
Applications of Elforyn Super Tusk are:
Knife making (here knife handles)
Turning material e.g. as a pen blank for pen manufacture
Jewelry manufacturing and design
Restoration of furniture, art and cultural antiques with ivory inlay
Billiard cue manufacturing, used as ferrule and for inlays
Musical instrument construction as decorative rings, mouthpieces, piano keys, guitar bridges, and many more
Ornamental rings and mouthpieces on tobacco pipes
Eyeglasses manufacturing
And many more...