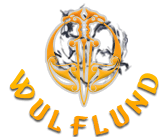 Extended Spoon and Whittle Knife Set S17
The spoon knife set fits perfectly beginner carving needs as well as wood carving professional demands.
This set consists of Whittle knife, Detail Wood Carving Knife and Spoon Knife. Comes in a tool roll with a leather strop and a polishing compound.
The kit covers all your needs: to carve spoons, sharpen and polish spooncarving knife, to carve bowls or cups, or kuksas of different sizes and round edges, delicate wood cutting, whittling & roughing wood out. You'll get adjusted to every wood carving tool handle and wood carving tools kit blade easily from the very first day of wood carving. The comfortable sizes of the tools in the set offer easy control for detailed work. The blades are made of high-carbon  steel. The knives go well both for soft and hard wood.
Product code: S17
Hook knife dimensions:
Total length – 155 mm (6.10 inches)
Handle length – 105 mm (4.13 inches)
Rounding diameter – 25 mm (1 inch)
Whittling knife dimensions:
Total length – 165 mm (6.5 inches)
Blade length – 60 mm (2.36 inches)
Handle length – 105 mm (4.13 inches)
Detail knife dimensions:
Total length – 155 mm (6.10 inches)
Blade length – 35 mm (1.37 inches)
Handle length – 115 mm (4.53 inches)
Dimensions of honing strop:
Length – 180 mm (7.00 inches)
Width – 50 mm (2.00 inches)
Thickness – 3-4 mm (0.12-0.16 inch)