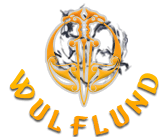 Wood Carving Tool Set for Spoon Carving S13
This perfect set contains sloyd knife, chip carving knife, hook knife, leather strop with polishing compound.
The set contains all you need for carving and green carving! The tools are made from high-quality materials. The blades are made of high-carbon steel. The handles are made from Ashwood, covered with natural linseed oil. BeaverCraft tools will help you to carve Kuksa, wooden spoons, bowls, cups and other rounded edgesThis spoon knife set is great for beginners.
Product code: S13
Hook knife dimensions:
Total length – 155 mm (6.10 inches)
Handle length – 105 mm (4.13 inches)
Rounding diameter – 25 mm (1 inch)
Whittling knife dimensions:
Total length — 185 mm (7.28 inches)
Blade length — 80 mm (3.14 inches)
Blade width — 17 mm (0.66 inches)
Handle length — 105 mm (4.13 inches)
Cutting knife dimensions:
Total length – 165 mm (6.49 inches)
Length of the cutting edge – 35 mm (1.37 inches)
Handle length – 125 mm (4.92 inches)
Dimensions of honing strop:
Length: 200 mm (7.87 inches)
Width: 75 mm (2.95 inches)
Thickness: 4-5 mm (0.16-0.2 inch)