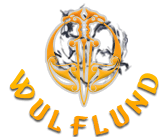 S15X – Edition Starter Chip and Whittle Knife Set
Special edition of best-seller set. Premium quality BeaverCraft tools with walnut handles in a new leather pouch. This carving set gives carvers a wide range of capabilities – from very detailed projects to roughing out the wood. Includes a roughing knife, detail knife, chip carving knife supplemented with leather strop with polishing compound.
The knives will work well for your chip carving projects, carving geometric patterns, letters, freestyle patterns, shapes of any complexity, and more. The blades are made of high-carbon BeaverCraft steel. Special walnut handles are covered with natural linseed oil. All tools are honed, polished, and razor-sharp out of the package.
Perfect gift. Shop now!
Product code: S15X
Chip carving knife (C6) dimensions:
Total length – 155 mm (6.10 inches)
Length of the cutting edge – 25 mm (1 inch)
Handle length – 115 mm (4.53 inches)
Detail knife (C15) dimensions:
Total length – 155 mm (6.10 inches)
Blade length – 35 mm (1.38 inches)
Handle length – 115 mm (4.53 inches)
Roughing knife (C16) dimensions:
Total length – 170 mm (6.69 inches)
Length of the cutting edge – 50 mm (1.97 inches)
Handle length – 115 mm (4.53 inches)