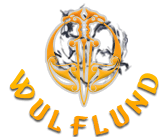 Dark Nights: Metal Vehicle Bat-Raptor 30 cm
Vehicles DC Comics
Straight from the "Dark Nights: Metal" comic comes this great PVC vehicle.
approx. 20 cm in width and has a telescoping front end to extend vehicle to full 30 cm in length. Comes in a collector edition window box.
The Bat-Raptor is a state-of-the-art, three-wheeled, open-air roadster built by the Dark Knight himself. Powered by a mighty engine, this trike is able to make massive leaps, scale brutal terrain, and chase down the most evasive criminals. It also features a built-in grappling system and an emergency ejection seat.
Details:
detailed vehicle based off the DC Multiverse
Designed to fit up to 7-inch scale DC Multiverse Figures
- 8-inch width, and has telescoping front end to extend vehicle to full 12 inches length
Features rolling wheels
Vehicle is showcased in DC themed window box packaging
Bat-Raptor vehicle is based on Batman's Batmobile in the DC Comic The Batman Who Laughs
Included collectable art card with Bat-raptor artwork on the front, and character biography on the back