TORBEN Bushcraft Cleaver - knife
Cleaver for Bushcraft TORBEN (Thunder Bear) inspired by the Old Norse name "þórr" - thunder and "bjǫrn" - bear.
It is a very high quality and full-tang knife with a material thickness of 6 mm, which gives it a very nice weight of 440 g. Part of the blade is double-edged at the tip and the knife penetrates the object more easily. Mud oak was used as the material for the handle. The knife is suitable for many outdoor activities. In addition to cutting, its main advantage is wood chopping.
Material: hardened high carbon spring steel ČSN 14 260 (54SiCr6)
Weight approx. 440g
Overall length: 28 cm
Blade length: 16 cm
Material thickness: 6 mm
Max. blade width: 5cm
Made by Arma Epona forge, Czech Republic
Related products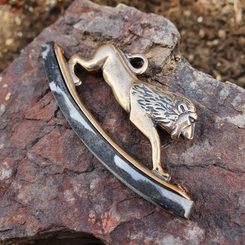 $79.97
Catalogue number: BHJ775
In stock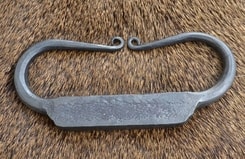 $23.46
Catalogue number: FPR92
In stock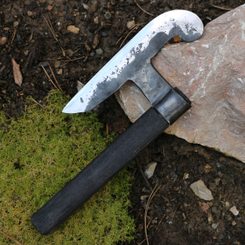 $137.55
Catalogue number: AXE04
2-3 weeks