UKRAINE Coat of Arms - red is blood, black is earth Tank Top
Tank Top with the Ukrainian coat of arms - Tryzub (flying falcon) and in colors where the blue-yellow combination (wheat fields and blue sky) turns into a red-black combination. Red is shed blood and black is Ukraine's fertile chernozem.
The colors red and black have been popular among Ukrainians for centuries. They were often projected into embroidered clothes - embroidery, wedding tablecloths, Easter eggs or ceramics. The colors were made famous by Sich archers during the First World War. The famous painting is by the painter Ilya Repin "Zaporozhye Cossacks write a letter to the Turkish sultan". Where the Cossack spears are depicted exactly in combinations of yellow-blue and red-black.
quality printing
own production - brand Naav
Printing in the Czech Republic
Related products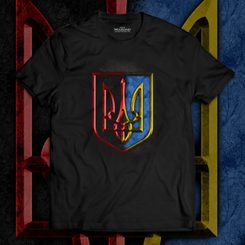 $23.46
Catalogue number: UKR77
In stock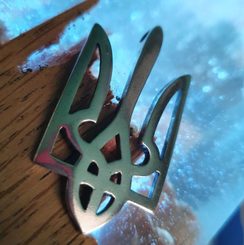 $39.45
Catalogue number: UKR07
In stock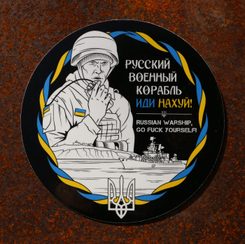 $3.20
Catalogue number: UKR03
In stock