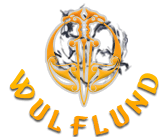 Vashtorr the Arkifane, lord of all soul forges, leads a horde of bloodthirsty Cultists, warpforged Chaos Space Marines, and arcane Daemon Engines in a grand assault against the Rock – the voidborne home of the Dark Angels Space Marines. For all Vashtorr's cunning and might, the Dark Angels stand ready to defend their keep to the last breath, led by the reborn Supreme Grand Master Azrael. Will their sacrifice be enough, when faced with the wrath of the Soul Forge King?
This box is loaded with two evenly-matched armies – stalwart Dark Angels and twisted Chaos Space Marines. Each force is led by new models, Vashtorr the Arkifane is a hideous daemonic amalgamation of flesh and machine, while Supreme Grand Master Azrael has crossed the Rubicon Primaris and come out the other side with a stunning redesigned miniature. You'll also find a 24-page booklet filled with fascinating background material, artwork, and rules for all of the models you'll find in the box. This is an ideal box for beginners to split and launch new armies, or seasoned veterans and collectors looking to build on their forces and pick up striking new characters.
Inside, you'll find 30 plastic Citadel miniatures, including:
– 1x Vashtorr the Arkifane, a new daemonic entity
– 1x Venomcrawler
– 2x Obliterators
– 10x Chaos Cultists, armed with brutal assault weapons and autopistols
– 1x Supreme Grand Master Azrael, with bare and helmeted head options
– 10x Intercessors
– 5x Deathwing Terminators, which can also be built as Deathwing Knights or a Deathwing Terminator Command Squad
– 2x Dark Angels Primaris Upgrade Frames
– 1x Dark Angels Primaris Transfers sheet
The set also contains a 24-page Wrath of the Soul Forge King booklet, including new narrative, art, and rules for both the Dark Angels and Chaos Space Marines units in the box.
The above models are supplied with their appropriate bases. These miniatures are supplied unpainted and require assembly – we recommend using Citadel Plastic Glue and Citadel Colour paints.
You will need a copy of the Warhammer 40,000 Core Rules to use the contents of this book.