BOAR throwing Knife polished steel - 1 piece
A throwing knife BOAR, professionally designed, manufactured by Arma Epona and tested by the world knife-throwing champion Adam Čeladín. The weight (250g) is perfect and together with the shape it gives a good prerequisite for great results.
Surface - polished steel
Overall length: 25.6 cm
Max. handle width: 3.7 cm
Material thickness: 5mm
Weight: approx. 250g
Material: spring steel ČSN 14 260 (54SiCr6)
Production: Arma Epona smithy
Material
Spring steel 14 260 (54SiCr6) has a carbon content of 0.6% which guarantees excellent flexibility and strength. It is suitable for the blades of throwing knives, machetes and swords.
Idea:
Celtic Boar - Orc Triath Is the otherworldly boar in Irish Tradition. In Celtic culture, the wild boar also symbolizes warrior spirit and spiritual authority.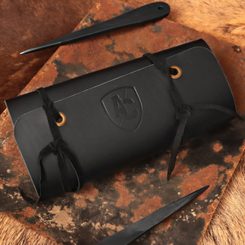 $69.31
Catalogue number: SHB12
In stock
Related products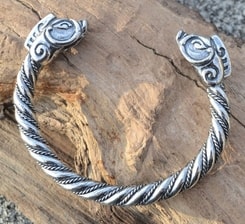 $342.28
Catalogue number: SBR300
2-3 weeks