DEUS VULT, T-Shirt Ladies NAAV black/white
Deus vult is a christian motto that has been used throughout the history of Western christianity. It originated in the Latin translation of a declaration by Saint Paul as it appears in the Vulgate: "Deus vult omnes homines salvos fieri"—"God willeth all men to be saved." Deus vult was used by the Crusaders as a battle cry at the declaration of the First Crusade by Pope Urban II at the Council of Clermont in 1095 when the Byzantine Empire requested help in defense from the Seljuk invasion of Anatolia.Deus lo vult is the motto of the Equestrian Order of the Holy Sepulchre of Jerusalem, a Roman catholic order of chivalry.

This design was specially made by our artists and expresses 2000 years of war, conquest, suffering and pain.
Detailed design
Quality print
Gildan T-shirt (US company)
Manufactured by Naav fashion brand
Printed in the Czech Republic
Related products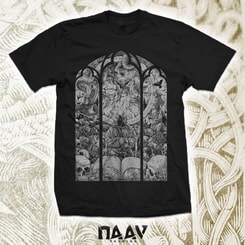 $22.39
Catalogue number: TTS357
In stock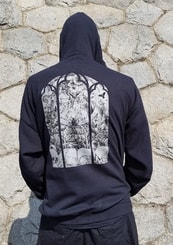 $52.25
Catalogue number: TTS438
2-3 weeks