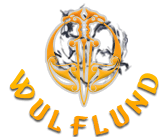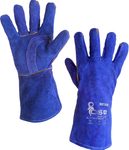 Craft, Forging Tools & Supplies
Equipment for smiths, sword and knife makers etc. Simply put - what we need for our work is also available to you.
Flexopol Cleaner - elastic bonded grinding material. Size: 20 x 50 x 80 mm Coarseness: 90 Universal for grinding, polishing, cleaning and finishing For metal, wood, varnish, porcelain Oil-and waterproof For dry or wet grinding Water and paste improve the effect Made in Germany Ideal for…
Foldable knife for trapeze blades and hook blades.
4 blades storage compartment.
Holster included.
Estwing Ball Peen Hammer 670g.
Length: 345mm
Head Weight: 370g
Total Weight: 990g
MADE IN THE USA
A safer alternative for striking machined surfaces than conventional steel hammers. The pure electrolytic copper striking face provides a safe, high impact blow whilst the rawhide face gives a firm, resilient blow that will not mark finished work. Length: 38 cm Weight: 1070 Gr Thor - England
Universal axe.
Weight: 1260g
Weight of the head of the axe 1000g
Universal axe.
Weight: 835g
Weight of the head of the axe 600g
Universal axe.
Weight: 800g
Weight of the head of the axe 1065g
Universal axe.
Weight: 750g
Weight of the head of the axe 400g
Weight: 2.2 kg
Made in the Czech Republic
Weight: 1.3 kg
Made in the Czech Republic
Carpenter's axe.
Weight: 1 025g
Weight of the head of the axe 800g
The new Elite Series™ Opti-FLEX™ finishing trowel is made of special premium stainless steel alloy to provide a light, flexible touch. The stainless steel blade is made of a special alloy that will not rust, pit, or stain. The 13" x 5" blade is completely smooth with no exposed rivets along the…
Stainless Steel Taping Knife. 160 mm 145 g Special drywall knife Stainless steel round shape blade 90° edges Unremovable waterproof handle Ergonomic handle for a perfect positionning of the thumb High resistance to solvents and shocks No sharp edges on the handle = easy to clean Blade thickness :…
The Welding Chipping Hammer has a bonded and molded Shock Reduction Grip® which offers the utmost in both comfort and durability, while reducing vibrations caused by impact. Estwing hammers are the only hammers that can make this claim. The head and handle are forged in one piece and are fully…
The Burpee Pick is a must for geologist and paleontologists. Solidly made 17" in overall length (approx.) and forged in one piece, this pick was designed with the professional in mind. 3 magnets in the side of the head allow for material analysis. The Shock Reduction Grip reduces impact stress. …
Estwing's German Pattern Latthammers (roofing hammers) are solid steel with beautiful leather grip, the head and handle are forged in one piece. Solid America Steel Optional magnet in head Smooth or Milled Face 21 oz. head weight (600g) Weight: 925g Genuine Leather Grip Made in the U.S.A.
Estwing's Solid Steel Machinist's hammers  provide unsurpassed balance and temper. The head and handle are forged in one piece. Solid US Steel Smooth Face (29 x 130mm) Height: 35 cm Weight of the head: 800g Total weight: 1.420g Genuine Leather Grip Made in the USA by Estwing
Estwing's all Steel Construction Geo/Paleo Pick has a 14" overall head length from pointed edge to chisel edge. Has a durable powder coated finish and a textured vinyl grip for added comfort. Solid America Steel Pointed on one end, chiseled on the other Powder coated finish 25.5" overall length …
Estwing's Special Edition Sportsman's Axe is a solid steel, axe with a non-reflective matte black finish. The grip is a beautiful genuine leather. Solid America Steel Hand Sharpened Edge 3.25" edge 13" length Matte black finish on face and neck Genuine Leather Grip Black Nylon Sheath Included Size…
Blacksmith pliers Schossmaulzange.