Gáe Bulg, Irish Spear etched
Artwork - etched spear inspired by Irish mythology.
The Gáe Bulg (also Gáe Bulga), meaning "spear of mortal pain" is the name of the spear of Cúchulainn in the Ulster Cycle of Irish mythology. It was given to him by his martial arts teacher, warrior woman Scáthach. It was made from the bone of a sea monster, the Coinchenn, that had died while fighting another sea monster, the Curruid.
Length: 25 cm
Diameter: 3 cm
Related products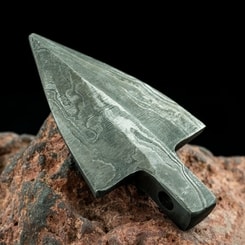 $48.70
Catalogue number: FPR240
In stock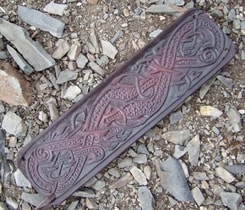 $20.39
Catalogue number: LWB04
In 1 week