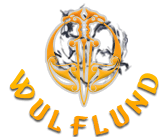 Gerber set Prepare + Prevail Kit
GET READY AND SURVIVE! This unique Gerber kit will surely be the perfect helper in your struggle for survival. The Gator Bolo machete , the Gerber Fire starter, and the Gator EAB hand saw with the stylish Airlift Black fastener create four tools to conquer almost every obstacle. You cut your way, cut firewood, light a fire, and the small, lightweight Airlift closer is ready for smaller and easier jobs.
GATOR BOLO
Based on the classic shape used in machetes for decades, the new Gator Bolo machete comes.
The almost 40 cm long 1050 stainless steel blade will give you a wide range of applications to fight for survival. Thanks to its full tang construction , which means that the blade passes the entire length of the machete including the handle, the machete is firmer and easier to handle.
For a firm and secure grip, it has an ergonomically shaped handle made of patented Gator® grip , fits comfortably in your hand and feels safe when you work. As an additional safety feature, there is a wrist strap to prevent the machete from falling out of your hand.
Of course there is a solid nylon waistband with belt loop , which prevents damage to the blade when not in use.
FIRE STARTER
The key factor for survival in the wild is the ability to create fire. Whether to maintain body temperature, or to heat the food. You can rely on the Gerber Fire starter, it is small, light and works even when it is wet .
GATOR EXCHANGE AND BLADE HAND SAW
Another part of this survival kit is the small hand saw GATOR EXCHANGE A BLADE. This compact saw has replaceable premium steel blades and includes a wood blade and a smooth bone blade.
The blade is embedded in an ergonomic non-slip grip made of patented Gator® grip and the saw weighs only 306 g overall.
AIRLIFT BLACK
The compact folding knife with smooth blade and 5Cr13 steel blade will be appreciated by any EDC supporter . Together with the stainless steel handle it forms a solid steel construction.
The double protrusion per inch allows one-handed operation for both right and left handed users.
To ensure safety, there is used a fuse type framelock , which operates on the principle of the pen securing the blade. It is one of the simplest and most efficient blade securing solutions. With this lock, you can open the knife with one hand.
---
GATOR BOLO
Fulltang design
weight: 725 g
blade material: 1050 Steel
handle material: Gator grip overmold
Housing material: Nylon
overall length: 572 mm
blade length: 394 mm
FIRE STARTER
3Cr13 steel seat
ferrocerium bar
works even damp
cotton tinder
waterproof (IPX4) tinder case
whistle (100 dB)
dimensions: 11.9 x 2.3 cm
weight: 73 g
GATOR EAB HAND SAW
ideal for hunting and camping
Due to the closure design it does not take up much space
replaceable blades included (on bone / wood)
anti-slip grip Gator grip
weight only 306 g
supplied with case
AIRLIFT
lightweight and compact folding knife
suitable for everyday EDC wear
fuse framelock
smooth edge
modern design
5Cr13 steel blade
stainless steel handle
blade length: 71 mm
handle length: 106 mm
open length: 177 mm
closed length: 106 mm