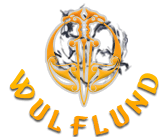 Roman Phallic Pendant inspired by a golden Roman pendant from the 2nd or 3rd century CE. Phallic pendants were very comon, the largest collection comes from the Roman settlement of Camulodunum (now in England). It is a fairly universal amulet against evil forces and it is also belived to support…
Thor's Hammer pendant.
Dimensions: 3.5 x 4.2 cm
Material: bronze - gold plated
A unique wolf pendant with a bail. Wolf symbolizes not only independence but also a life within a family or a community and the quality of being loyal. It can be interpreted as a symbol of a fight for survival and a journey of self-discovery. Material: bronze - gold plated Size: 2.8 x 3 cm Hidden…
Fenrir the Viking Wolf Pendant is one of our most distinguished products. The design is inspired by the Borre Viking art style (named after the locality in Norway, 9th-10th century). Fenrir is, according to the Norse mythology, the eldest son of the God Loki and the Giantess Angrboda. The Gods have…
CZECH LION Large Pendant, the symbol of the double-tailed lion is the old heradlic symbol of Bohemia. The facial expression of this lion is not of a mute national symbol, it overflows with pride, fighting spirit and a proper portion of anger. Today the state may not be in an optimum condition, but…
Icelandic Wolf Cross. On their raids Vikings also reached Iceland and brought with them unique Thor's Hammer amulets. One of them is the so called Wolf Cross, a cross like shaped hammer with a wolf head. Our reproduction features more animalistic Viking wolf Fenrir. Material: Gold plated - bronze…
Celtic Boar Gold plated Pendant. Inspired by an artefact found at the Loire River, France. Wild boar is, besides birds of prey, the most frequently depicted animal in Celtic art. This indicates that it had a special significance in society. The available archaeological and numismatic evidence also…
Celtic Deer Pendant of our own design.
Material: Gold plated bronze
Size 3.5 x 3.2 cm
Bail on reverse
Oak Leaf - Gold Plated Pendant beautifully organic and realistic.
Material: gold plated bronze
Size: 3.6 x 2 cm
Bale: 4 x 6 mm
Celtic Crow Pendant with Newgrange Spiral. The Celtic Godesses Badb, Macha and Nemain are associated with crows and ravens as well as Nantosuelta, the Gaulish Water and Healing Goddess. Newgrange (Sí an Bhrú, Ireland) is over 5.000 years old prehistoric monument, North of Dublin, that predates the…
The Kolowrat (Kolovrat, Collowrath) symbol is in the Modern age considered a panslavic pagan symbol of the Sun. The symbol can be found in architecture and on embroidery and pottery in most Slavic countries. Its massive expansion is the matter of the last century and is perhaps proof of a…
Druid's Mistletoe Bronze Gold Plated Pendant. The ritual of oak and mistletoe is a Celtic religious ceremony during which a druid would climb a sacred oak and cut down mistletoe growing on it. Mistletoe was then used to prepare an elixir to cure infertility. Material: gold plated bronze Size: 3.2…
Troll Cross Bronze PENDANT of a strong protective symbol of the old Scandinavian folklore against trolls and other creatures that lurk in the forest. This pendant is internded to protect the wearer, animals and homes against low energies in general. The pendant is based on the rune called Othila: a…
Valknut - brass gold plated viking pendant. The Valknut (pronounced "VAL-knoot") is one of the most widely discussed yet enigmatic of all of the Norse mythological symbols. It appears on several runestones and pictorial memorial stones from the Viking Age on the Swedish island of Gotland, as well…
Brass pendant of mighty Slavic God - Perun.  Perun is a God of thunder and lightning and is the highest God of the Slavic pantheon. This pendant is inspired by a real find of Perun and from illustrations of Bohemian artist Mikolas Ales. Perun has a hood - symbol of spirituality, moustache -…