forged iron home accessories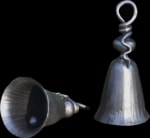 Forged iron home accessories
GOTHICA - Forged Chandelier for Gothic style interiors. Can be customized to your needs, e.g. number of light etc. Delivery time 4-6 weeks.
Art Nouveau Park Bench in a Vienna style.
Forged shoehorn in a stylish design.
Giant glass custom made for a Burlesque show in Prague. Suitable for the STAGE, FILM, SHOWS, ART INSTALATIONS etc.
Material plexiglass and iron
Made in the Czech Republic
A forged rose.
Material: copper
Length: 30 cm
GARDEN SPIDER Large Forged Monster.
VILLA Forged Interior Lighting.
Hand made
For your home, cottage or workshop
UNIQUE Forged METAL Towel Rack for Indoors and Outdoors.
Anti-corrosion coating
Sviwel arms
Made by Arma Epona smithy
Forged bathroom mirror and wooden shelf.
Mirror or photo frame.
Material cast iron
Size 290 x 200 mm
Czech made
STYLISH GINKGO Biloba LEAF Hand Forged Iron Bowl for your classy home and garden. Material iron with patina treated against corrosion Width: 27 cm Lenght: 24 cm Height: 12 cm
MEDIEVAL KEY, forged towel rack. Length: 40 cm.
Bootjack for shoes - stag beetle. Dimensions: 15.5 x 30 cm. Metal alloy.
Door Knocker - a lion's head. Size: 12 x 20 cm. Material: alloy.
Functional forged a historical lock. Height 20 cm, width 8 cm +1 key.
Large Forged Shoe Horn - hand work. Length: 50 cm.
Hand Forged Bell.
Material: steel
Height: 14 cm
Hand forged wine holder. Hand forged in the Czech Republic.
Hand forged corkscrew. Length: 12 cm.