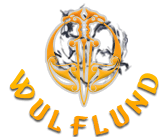 TRIGLAV Slavic God, bronze pendant
Triglav is the God from Slavic mythology, revered in Wolin and Szczecin by the Pomeranian tribe. Triglav has three heads because he governs three realms: Heaven, Earth, and the Underworld.
The biographer Herbord states that the main Szczecin shrines were built using special art and mastery, with carvings of people and birds on the outside and inside. According to the customs of old, this shrine was a place to gather the conquered treasures and weapons of their enemies. A three-headed idol stood in this hall portraying three heads on a torso. It was called Triglav (Triglaus).
A black horse with a richly decorated saddle is also dedicated to Triglav. He was taken care of by a priest of one of the temples which was used to prophesy, as Herbord describes.
A folk myth from the 19th century is probably related to the cult of Triglav. The myth reads that you can see a beautiful black horse grazing in the moonlight on Midsummer's night, but the horse will disappear if someone approaches it.
Size: 3 x 4.1 cm
Material: bronze
Weight approx. 21g
Production: Wulflund
The design is a result of our collaboration with the top Serbian designer Sasa Ristic, who is known for his distinctive style reflecting both naturalness and roughness.
Related products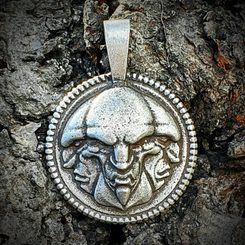 $8.53
Catalogue number: SLE32
In stock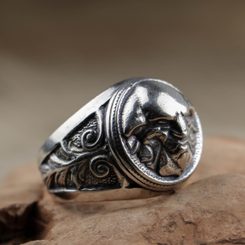 $245.24
Catalogue number: SBR800
In stock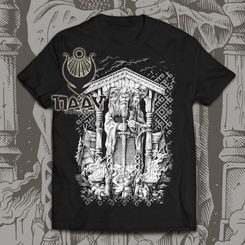 $22.39
Catalogue number: TTS707
In stock
$8.53
Catalogue number: SLE7456
In stock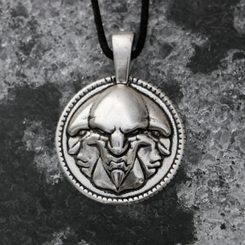 $181.27
Catalogue number: SBR718
In stock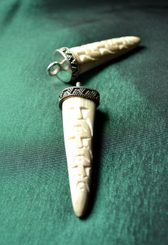 $105.56
Catalogue number: OSL108
In stock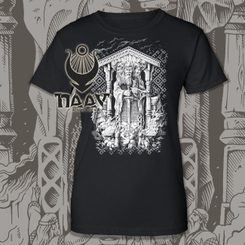 $22.39
Catalogue number: TTS708
2-3 weeks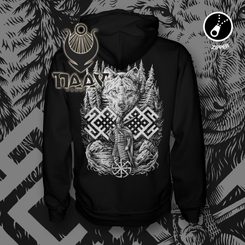 $52.25
Catalogue number: TTS923
1-2 weeks
$25.59
$17.91
Catalogue number: SBH17
Upon request