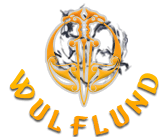 Hand Forged Early Medieval SEAX. This kind of weapon/tool was used during the Viking and Anglo-Saxon Age as a weapon and as an everyday tool. We manufactured this knife sharp for use in the outdoors. Material: 54SiCr6 high carbon spring steel, wood Overall length: 34 cm Blade width: 55 cm Blade…
VALASKA/The Wallachian, forged Carpathian Axe. The Wallachian is a shepherd's ax, which is an integral part of the Wallachians. It had and still has a truly universal use. It is mainly used as: Personal, hunting and throwing weapon Travel staff As an attribute of arms dance and part of the costume…
TOP DOG is New Design by Adam Celadin 5 times World champion, its a combination of two popular models Osetr and Vengeance, Top Dog is Perfect for any technique specially for No-Spin and Half Spin Throwing so it no matter if you are beginner or advanced thrower. Length:25 cm  Thickness:8 mm  Weight…
Viking or Slavic Axe - forged from a single piece of iron with a gradual wedge shape from the shaft to the blade. Head length: 18.5 cm Blade width: 16.5 cm Wooden shaft: 70 - 90 cm Weight: appx. 1.8kg Made in the Czech Republic
Single-handed Medieval Sword handmade by Arma Epona Smithy, swordsmaker of high quality weapons. Material: 54SiCr6 high carbon steel Hardness: 52-54 HRC Blade: blunt / sharp Overall length: 93 cm Blade: 75 cm Width of the blade: 4.4 cm Grip: 11 cm (leather part) Length of pommel: 5.5 cm, thickness…
Viking or Slavic Axe - a sharp axe forged from a single piece of iron with a gradual wedge shape from the shaft to the blade. Head length: 18.5 cm Blade width: 10 cm Wooden shaft: 57 cm Sharp edge Made in the Czech Republic, Arma Epona forge
Viking or Slavic Axe - a sharp axe forged from a single piece of iron with a gradual wedge shape from the shaft to the blade. Head length: 18.5 cm Blade width: 16.5 cm Wooden shaft: 70 - 90 cm Weight: appx. 1.8kg Sharp edge Made in the Czech Republic
A throwing knife KUDLAK, professionally designed, manufactured by Arma Epona and tested by the world knife-throwing champion Adam Čeladín. It perfectly fits in your hand and with a center of gravity about 9 cm from the head. Overall length: 21.6 cm Blade length: 13 cm Max. handle width: 3.9 cm…
Chakram is an Ancient Weapon used for Throwing and Close combat! The earliest references to the chakram come from the Indian epics Mahabharata and Ramayana where the Sudarshana Chakra is the weapon of the God Vishnu. Contemporaneous Tamil poems from the 2nd century BCE record it as thikiri. Chakra…
Single-handed Medieval Sword handmade by Arma Epona Smithy, swordsmaker of high quality weapons. Material: 54SiCr6 high carbon steel Hardness: 52-54 HRC Blade: blunt / sharp Overall length: 93 cm Blade: 75 cm Width of the blade: 4.4 cm Grip: 10,5 cm (leather part) Guard: 22.5 cm Full-Tang…
Single-handed Medieval Sword handmade by Arma Epona Smithy, swordsmaker of high quality weapons. Material: 54SiCr6 high carbon steel Hardness: 52-54 HRC Blade: blunt / sharp Overall length: 93 cm Blade: 75 cm Width of the blade: 4.4 cm Grip: 11 cm (leather part) Guard: 23.7 cm Full-Tang…
Are you looking for something really special for instinctive throwing? Vengeance Throwing Knives might hit the spot! Tested by 5-times World Champion Adam Celadin. They are perfect for any technique and specially for instinctive throwing! Length:25 cm  Thickness:8 mm  Weight:271 g Material:…
A throwing knife PHORUS, professionally designed, manufactured by Arma Epona and tested by the world knife-throwing champion Adam Čeladín. The weight (245g) is perfect and together with the shape it gives a good prerequisite for great results. Overall length: 25 cm Blade length: 10.5 cm Max.…
Etched Single-handed Medieval Sword handmade by Arma Epona. Smithy, swordsmaker of high quality weapons. The pommel and the blade are etched (on the both sides). This Latin phrase: Ultima Ratio Regum was placed on French cannons by order of Louis the XIV (14th). The line translates as: "The Last…
Etched Single-handed Medieval Sword handmade by Arma Epona Smithy, swordsmaker of high quality weapons. The pommel and the blade are etched (on the both sides). Text: Dum spiro spero means "While I breathe, I hope in Latin and is a modern paraphrase of ideas that survive in two ancient writers,…
Bowie Knife with antler - hamon hardening.
Hilt material: deer antler
Total length: 26 cm
Blade length: 14 cm
Blade thickness: 5.0 mm
Gladiator Throwing Knives. Length: 26.2 cm  Thickness: 8mm  Weight: 287 g Material: 54SiCr6 spring steel (CSN 14260) Three pieces
Historical fire steel with a bronze lion. The fire steel is fully functional and made by Arma Epona forge.
Dimensions: 3.5 x 8.2 cm
Material: steel and bronze - lost wax casting
TOP DOG is New Design by Adam Celadin 5 times World champion, its a combination of two popular models Osetr and Vengeance, Top Dog is perfect for any technique specially for No-Spin and Half Spin Throwing so it no matter if you are beginner or advanced thrower. Length:25 cm  Thickness:8 mm …