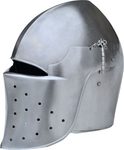 Medieval helmets
Medieval helmets for reenactors. Custom made helmets: Armet, Barbute, Bascinet, Capeline, Great Helm, Horned Helmet, Kettle Hat, Morion, Nasal Helm, Pigface Helmet, Sallet, Spangenhelm.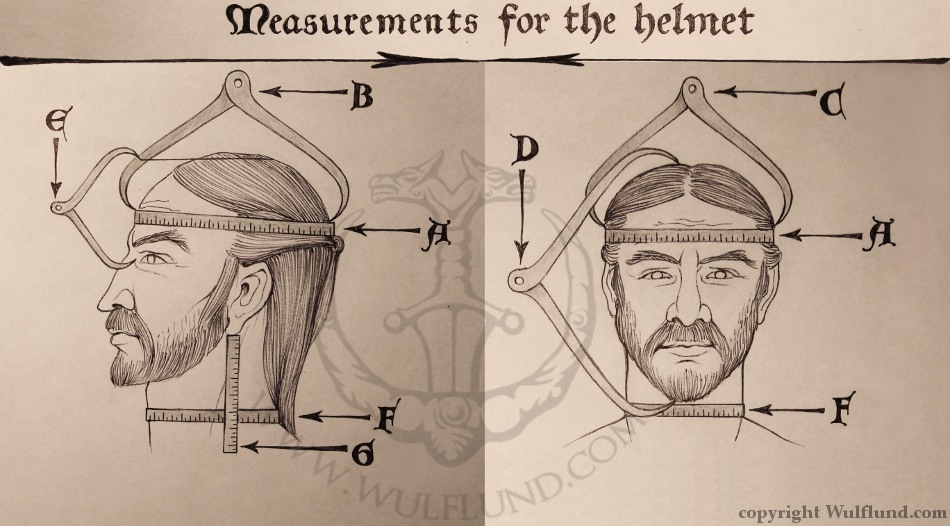 [magnify]
* Required measurements are:
A - head circumference
B - distance from the forehead to back of the head
C - distance between temples

Dependant on the type of the helmet we can ask you for the other measurements from the picture.